There is a viral video of young dumb asses having sex in Club Elements in Memphis. If your people participated in it get them checked ASAP! NOT FOR THE KIDS!!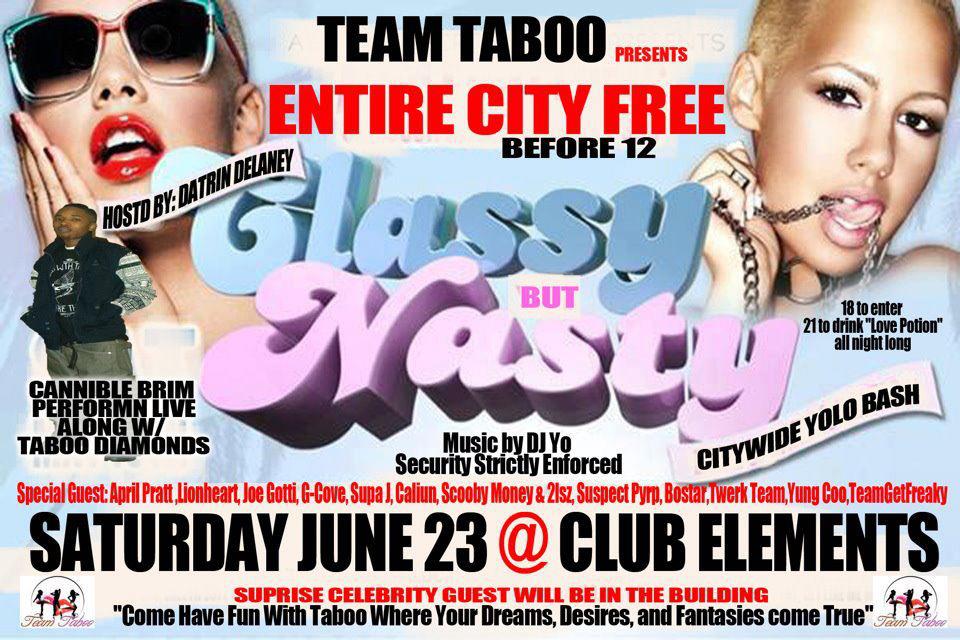 There is a viral video of young dumb asses having sex in Club Elements in Memphis. As you have probably figured out, these are not the classiest of folks. But they sure are stupid for posting videos of it and they sho nuff are nasty for having unprotected sex too.  If these are your people I suggest you take them immediately to the STD clinic and then commence to whipping their asses after they have been decontaminated.
The parties are thrown by a group called Team Taboo. The name says it all. Their Twitter profile @TeamTaboo says, "Go nasty or go home." Well ya'll are nasty for being unprotected!!  NASTY, nasty, nasty! Sex is great. Unprotected sex with a random stranger is insane! The CEO is named Datrin Delaney and it appears according to his facebook page that he is a fan of two area hospitals.
Club Elements is located just minutes away from one of the largest churches in Memphis and is next to a Big Lots. Again muy classy!
"The video shows sex toys, oral sex, multiple partners and intercourse in the middle of the dance floor." The CEO claims the video  was fake. "Datrin Delaney, Taboo's CEO, says he threw the party but claims the video is a fake. He told abc24.com "Somebody put out a video that had things that didn't go on at the party, you can clip pieces together in the video and that's exactly what happened." Even though his number appears at the end of the video he says, "I didn't put any video out, I didn't make that video, nor put my information or anything on it."
"Memphis Police Director Toney Armstrong says MPD is investigating, "From the information we have now it appears it's a private party. We have identified the location."
So if your child participated in this they may be going to jail because apparently nudity and sex acts in a night club violates the nuisance statute in Memphis. If you read the comments on their Facebook page or on Twitter none of these folks are ashamed.  They apparently aren't Memphis' brightest too but at least we know who their nasty unprotected sex having selves are. What kind of people walk my streets? Anyway, the honorable Mayor A.C. Wharton of Memphis said, "It will be investigated." District Attorney Amy Weirich has gotten involved too and said, "I have watched the video.  We are well aware of it and we are looking into it."  Tis an election year and folks are going down just not in the Team Taboo kind of way.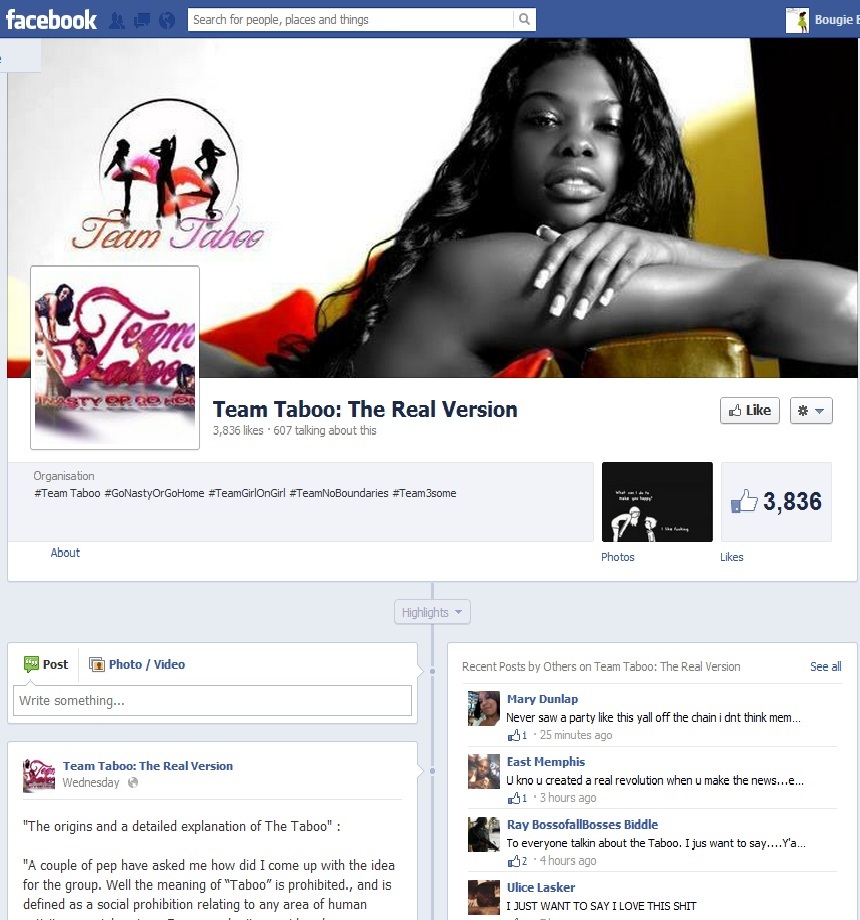 Here is a link to their Facebook page called Team Taboo The Real Version. Its full of ass shots, boobage and misogyny. You know, the typical rap music hood mentality ish!  Looking at the page it comes as no surprise to me to figure out what kind of business they are into. Mr. Delaney we call bull on your claim. Your Facebook page says it all. And considering the photos they have on their Facebook page some of the girls look like minors.
If you want to see the edited version of the video click the links below.  If you want to the entire video go to Worldstarhiphop.com. I refuse to post or link it. And guess what folks? They are having another party this weekend. They will never learn.
Sources: ABC 24 and WMCTV.