Click the pictures below to find out more about each item. These are affiliate links!
Are you a Bougie Black Girl? First of all, what is a Bougie Black Girl? She is a social climber. She's ambitious, educated, smart and she takes care of herself. A Bougie Black Girl is happy, carefree, worldly, wants the best in life and goes for it. Some might say these are bad things because we've been taught Black women are the mules of the world. As if putting yourself first, like everyone else does is selfish. HA! Girl you know I disagree. You know what? Screw them. What others think about you is none of your business. This is your life and you're a Bougie Black Girl of course.
I want to stress that taking care of yourself is an act of self-love that benefits everyone. When a Bougie Black Girl is happy, everyone else is too. Our presence makes the world better. By the way, who doesn't want to live the best life possible? Who doesn't want to thrive? Anyways, if those qualities sound like you, you just might be a Bougie Black Girl. To make your BBG package complete or to get started and to treat yourself, take a look at what you need to be a Bougie Black Girl.
1. Learn a foreign language like, Chinese (Mandarin)

. Why should you learn another language? It is fun of course and it gives you an aura of worldliness that very few have. Bougie Black Girls also use their skills to towards our advantage. You can use a foreign language skill to stand out to perspective employers and business associates. I flex my Espanol skills all the time. It has gotten me opportunities that wouldn't be open to nonSpanish speakers. Because we're Bougie Black Girls we spot trends and notice the U.S demographics are changing. Heck, the world is connected now more than ever. Why not get ahead of it by learning another language?
2. Get your butt in shape. Bougie Black Girls know our health is our wealth. When you take care of yourself, we're happier and more focused. Think about it like this, you save money by taking care of yourself. Instead of spending money for emergency rooms and on pills, we can use our money for trips and other great experiences. Let me be honest. I'm tired of seeing our elder mothers sick, broke, miserable and dying from preventable illnesses that could have been prevented by simply taking care of themselves. We all know women like this and it is heartbreaking. Sis this doesn't have to be your fate. Every Bougie Black Girl deserves a high quality of life and taking care of your health is one way to do it. Start your BBG fitness journey with a Fitbit

 that helps you track your activity.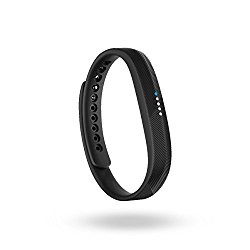 3. Get a passport. Why? Bougie Black Girls are world travelers. I've been to Asia and loved it. Sometimes I was the only Black person in the area. Unlike the U.S., people in the countries I traveled to were enamored with my skin color. One person even told me I had a beautiful tan. I had to let them know this was all melanin honey. You see with a passport, you can go anywhere in the world you want. Imagine sun bathing on the beaches of Jamaica. How about shopping in Paris? Picture yourself at the safari in Kenya. You see the world is bigger than our block, city, state and even country and that U.S. passport is powerful. USE IT! Don't forget, Bougie Black Girls love flexing our foreign language skills. The world is yours. ENJOY IT!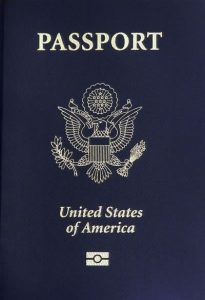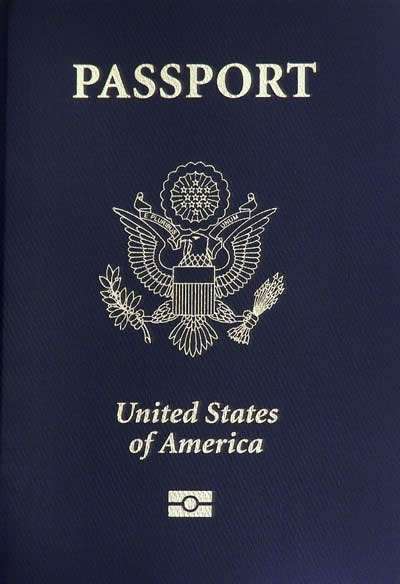 4. Get, ahem in touch with yourself with the SATISFYER

. Why? Bougie Black Girls don't have time to worry about STIs and cheating partners. She wants to get "it" anytime she wants it, she believes in family planning (check out Female Condoms) and she knows it is unhealthy to fake it. Trust me, you won't fake it with this little buddy. BBG girls know self-satisfaction and knowing her body is healthy, natural and normal. Plus it boosts our confidence. So try the SATISFYER. I promise you, you'll thank me later. Don't believe me? The reviews speak for themselves. Just click the picture below. HA!


5. Bougie Black Girls are curious and want to know what motivates people. She doesn't want to be manipulated and wants to use this knowledge towards her advantage. How? Check out one of my favorite books The 48 Laws of Power

. I can't recommend this book enough. It's taught me so much about people and myself. If you can't handle the truth about our motivations, this book isn't for you. But remember you're a Bougie Black Girl so I know you can.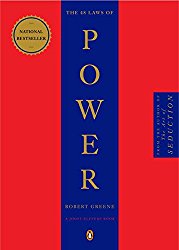 My fellow Bougie Black Girl, you deserve to live the best life possible and these things can help you get there. I'm honored that you are here and thank you for reading. Again, don't forget to treat yourself. Remember the only limit you have is the one you have placed on yourself. Think and be limitless.
Share this post. Remember your donations keep BBG independent and going. Without you we won't exist. Consider donating today. Thank you!

Create your own personal life plan check out my Change Your Mind, Change Your Life Goals and Action Plan Worksheets. It will help you create goals and action steps to meet them. Need a last-minute gift? Check out "Change Your Mind, Change Your Destiny" on Amazon for only $2.99. Did I mention it is free for Amazon Prime and Kindle Unlimited users? WE LOVE FREE!! Also check out my 5 steps to building a killer blog and make money from it course. How much is it? Pay what you can.