I believe in economic freedom. The first step towards economic freedom for Black women is to create your own income stream. We deal with the issues of racism and sexism. Both make it hard to succeed. My solution is if no one will promote or hire you, hire yourself.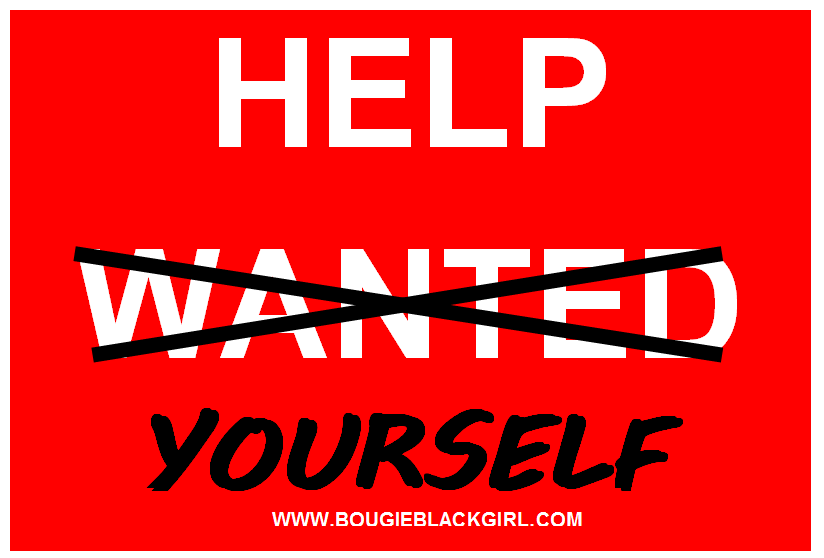 For some reason people believe you need a million dollars to start a business or career. You don't  You can start for free. You just need your brilliant ideas, creativity, desire and time. For more ideas on what kind of business you should start click here.  Black women let's get started.
Sell your stuff!
Is your house full of stuff you don't need? Why not sell it? How can we sell our stuff? If you want to sell offline have a yard sale. Yard sales are awesome, but you have to sell your items at rock bottom prices. Sell your stuff on Craig's List. Craig's List is great; I am just a little worried about meeting someone in some god forsaken place. If you can do one or both safely, go for it.
Most people will look to Amazon, Etsy and Ebay because they are well-known online retail platforms. Amazon, Etsy and Ebay have accumulated trust and credibility from millions of customers.
While these companies are awesome, selling on these platforms comes at a cost. If you violate their rules they'll kick you off. Also, competition on these platforms is extremely high. Some sellers are so desperate for sales, they'll sell a $50 item for $.99.  Don't forget your foreign competitors. Talk about low ballers. Companies are known to lower prices to eliminate the competition. Guess what? It worked. Another problem with these platforms is that they take a significant amount of your profit. If you must use their platforms, do it. It's great for quick cash if you sell high demand electronics products.
I believe in independence so why not start your own website and sell products there? No one can kick you off or charge you insane rates when you use your own platform. You can use a free blog like Blogger or WordPress. In minutes you can have website. You can even purchase a (the name of your business).com. There are downsides to hosted blog sites. You can't run ads on those sites and you have to use their bulky templates.
If you still don't get it, here is my story. I sold items online for years. At first, people laughed and made fun of me. Within a few weeks, people saw I was serious and asked me to sell their stuff. Now I buy and sell other people's gently loved items. If I can do it, so can you. You never know, you or I could be the next Amazon.
Teach online classes.
Yes, you can teach online classes. Take the skills you have mastered and use them to start a business. All you need is a camera, a microphone with headphones,  a computer, a course syllabus and course material. I would focus on teaching soft skills courses. Soft skill courses don't require a license and aren't regulated by local and national governments. Soft skill courses you can teach are public speaking, dealing with pressure, grooming,  professionalism, personal and business etiquette, makeup, personal and image consulting, etc.  Here is the deal. If you are kick ass at sales, teach the art of selling. If you are awesome at customer service, teach the best damn customer service. If you were an English major and can write your behind off, teach grammar. I darn sure need it. One more thing. How many of you guys are makeup guru's on YouTube? Offer online courses and have people pay you for them. Trust me. People will pay. Here is what I want you to do after you created your syllabus.
Step one, go on your YouTube channel and offer a paid event.
Step two, invite those who paid.
You can offer a recorded or a live course. It's so easy. Within a matter of minutes, you can make more money teaching courses online than you will make in a month from Adsense. Why? Because of your credibility, you can sell direct to your fans. You determine the price and only you have access to your subscriber list. You can do this online without leaving your bedroom. The possibilities are endless.
How can you teach online? If you have access to Skype or Google Chat, use their services for free. You can also use paid services like Go To Meeting. Go To is awesome. If your student misses a live session, the student can watch the taped session and email their questions to you later. How do you get paid? Students can pay you through various payment services like Gumroad, Paypal and others.
We exist in a highly competitive job market where many people lack the basic skills to perform various tasks. Be a teacher and take advantage of it.
Sell your photographs.
If you are photographer or artist who specializes in the ethnic visual arts sell your items on photo stock websites. Even better, create a niche and set up your own website. Let artists submit their work to you. The demographics have changed, but the photo stock sites have not kept up with the change. We need more images of Black people.
Write a book and self-publish.
Write an ebook. Being a writer is a challenge.  Anyone can write, however writers must be creative, patient, on deadline and isolated  because they have to sit in a chair and write. By the way, you don't need a college degree to write. James Baldwin didn't go to college. Even after his death, Baldwin is still one of the greatest writers of all time.
Where can you get ideas? Take a look at hottest books on Amazon or on the New York Times Best Sellers list and write what is sells. Are you a blogger? Take old blog posts and turn them into a book. The titles of your blog posts are your chapters.
Look at the demographics of the country. Since this country will be a majority "minority" country, write stories for people of color. We exist! I said this on my Twitter, but authors please, please, no more stories about virginal high school and college students. Some of us mature folk would love to read stories about ourselves.
How can you get someone to edit your work? Get a group of friends and have them read it. Tell them to make their edits and submit them to you. I have my sister. She is a writer, poet and political genius who edits my blog posts. I edit her stuff too. You can tell the ones she edited. I am a hell of an editor 15 minutes after I post something. HA! You can join a writers circle and edit each other's work. When you edited your book, hire a graphic design student to make your cover. You can even make the cover yourself. I have seen people use clip art for cover and still sell books.
Most authors use Amazon to sell ebooks. I believe Amazon is awesome to build an audience. However, Amazon is highly competitive and the share Amazon receives from your work is a ripoff. If you want to build up your subscriber list here is some advice on how to get around those companies. Offer a hook at the end of your ebook and put a link on the last page. That link provides the back story not in your book. Once they click on the link to get that part of the story, have them submit their email address. Why is this important? Getting email address means you know who got the end of your book. By emailing your readers, you develop a relationship with them and you can let them know when your next ebook is published. Because of your email list, you are free from those platforms and can sell your book directly from your website. Selling directly on your website means you cut out the middle man and make more money. If you want to convert your ebooks to Kindle click here.
Become a social media content creator.
Are you on YouTube? Do you have a blog that isn't hosted by WordPress.com or other blogging platforms? Why not join Adsense. Adsense is free. All you need to do is fill out your information and get approved. Adsense will run ads on your content and you can get paid for it. The ads on this site are from Adsense. So are the ads on my YouTube channel. I will be honest. You won't make a lot of money on Adsense unless you have pulled in a boat load and two Navy fleets of people to your content. But something is better than nothing.
Create multiple streams of income. Go on free social media sites and use those sites to sell your product. Make a YouTube video or use Facebook and tell people about your book, service and/or product. Invite people to take a look at your content. If your blog is on a free hosted site, provide a link for payment.
Finally sell ads on your website site. I do it. Take a look at my advertising page.
I know this sounds cliche, but if I can do it, you can do it too. If you need some motivation take a look at my post Five free eBooks & audio books every strategic Black woman must read to master and win at life. Bookmark this post so you can read all of them and share it with your networks.
As my gift to you, check out my Change Your Mind, Change Your Life Goals and Action Plan Worksheets. It will help you create goals and action steps to meet them. If you want more detail check out my book "Change Your Mind, Change Your Destiny" on Amazon for only $2.99. Did I mention it is free for Amazon Prime and Kindle Unlimited users? WE LOVE FREE!!
Join the internet's only online forum exclusively for Black women here. Want to blog? Check out my 5 steps to building a killer blog and make money from it course and pay what you can. If you like this post, donate $1, $2 or whatever you can at www.bougieBlackgirl.com/donate.
Thanks for reading. Plan, act, dominate and win! Remember the only limit you have is the one you have placed on yourself. Think and be limitless.