I was a fast girl (Trigger warning: street harassment and attempted rape)
Trigger warning: street harassment and attempted rape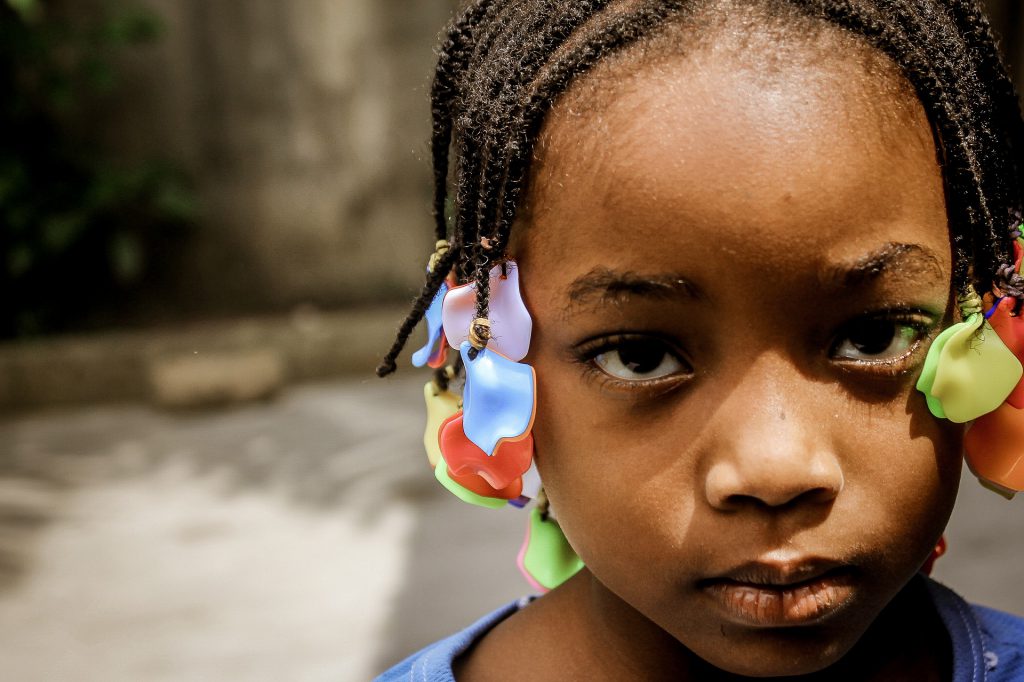 I was a fast girl
I was nine years old and ran to the store to buy my mom some cigarettes. A man asked me my name, and I told him. I walked away, and he looked at me like I was food and hummed underneath his cigarette and beer breath.
The 12-year old hoe
At 12 years old people around my neighborhood thought I was a teen mom. I would take care of my little sister for my mother. I was called all kinds of hoes and bitches by everyone. Men assumed I was screwing and that gave them license to make sexual comments to a 12-year-old because they thought my little sister was my daughter. Older women saw the harassment and figured I deserved it because I was a hoe. They never asked if she was my daughter. They just wanted to demonize a girl. I took my little sister everywhere because I didn't want her to go through the physical and mental abuse her dad did, and my mother let happen. I wanted my little sister to be what I couldn't be. I wanted her to be happy and normal.
Getting dragged
I was 12 years old. It was the end of summer. School was right around the corner. I was walking from a friend's house. It started to get dark, so the street lights came on. I wasn't paying attention, and a man came out of nowhere. He started walking towards me. He asked me to come to him, and I didn't. He came towards me, and I crossed the street. He grabbed my hand and began to drag me. I was small. I was 5'1 and less than 110 pounds. I remember that number because I had gained a lot of weight and managed to get down to that weight. He yelled. I couldn't see his face because it was dark or maybe now I don't want to remember his face. He dragged me towards the church on the opposite side of the street. The church had one street light on it. It gave the brick painted beige building a glowing copper hue at night. The church was small but had a large backyard covered in overgrown trees with a gravel driveway. I was in shock. I started to scream. No one came. I remember reading if you yelled "help" no one would come to save you. If you yelled, "fire" people would respond. I yelled fire. An older teenager came out and asked me if I was OK. I don't know if he saw what initially happened, but it didn't matter. I said, "no." He looked at the man and told him to let me go. The man wouldn't, and the teenager punched the man in the face. I ran home and didn't tell anyone because I didn't want to be seen as a fast girl everyone talked about. I didn't want to be the fast girl everyone wanted me to be.
I always wore my brother's clothes
I was 14 years old. My twin sister and I were walking across the bridge to go to school. I felt someone looking at us. I looked at him in his car. I saw him masturbating while we were walking. We yelled at him, but he just stayed there in his car knowing he'd get away with it. We ran to school and told them. The female school guard said, "that's what you get for being fast girls." The school did nothing. From then on I always wore my brother's clothes.
My story is no different from 60% of Black women. There is no such thing as protection or healthy expression of sexuality because those basic needs were stolen from us as a Black girl's rite of passage into a life of struggle and abuse, devoid of love but full of pain. It is our story because it's obvious we're all fast girls. Regardless of what you achieve in life, how high your grades are, how you speak, how you cross your legs in a dress or the age of the predator as long as you are a Black girl female, you will always be a fast girl.
Protect and love Black girls the way we love our sons. Thank you for reading and check out the links below and end the abuse of Black women and girls.
The only limit you have is the one you have placed on yourself. Think and be limitless.
National Sexual Abuse Hotline 1800.656.HOPE (4673)
Hollar Back (end street harassment): www.ihollaback.org
The Association of Black Psychologist: www.abpsi.org/find-psychologists
If you like this post share it and check out my other posts. In case some of y'all don't know my website was down for forever because it got attacked, so I had to get it fixed. If you like what I do and can spare $5 or even $10 to help with the costs of keeping it going again, please give. Your help in any way would be greatly appreciated so we can grow undeterred like a rose through concrete. I love you!
Without you, we won't exist. Consider sharing a gift today. Thank you! ~ BBG

Create your personal life plan look at my Change Your Mind, Change Your Life Goals and Action Plan Worksheets. It will help you create goals and action steps to meet them. Check out my book "Change Your Mind, Change Your Destiny" on Amazon for only $2.99. Did I mention it is free for Amazon Prime and Kindle Unlimited users? WE LOVE FREE!! Want to set goals? Take a look at my How to set goals course for $10. You'll receive a recorded course that you can listen to anytime. Finally, try my 5 steps to building a killer blog and make money from it course. How much is it? Only $10. Start making money online today.