Get your tissues ready! Check out the 102 year old dancer see herself dance for the first time.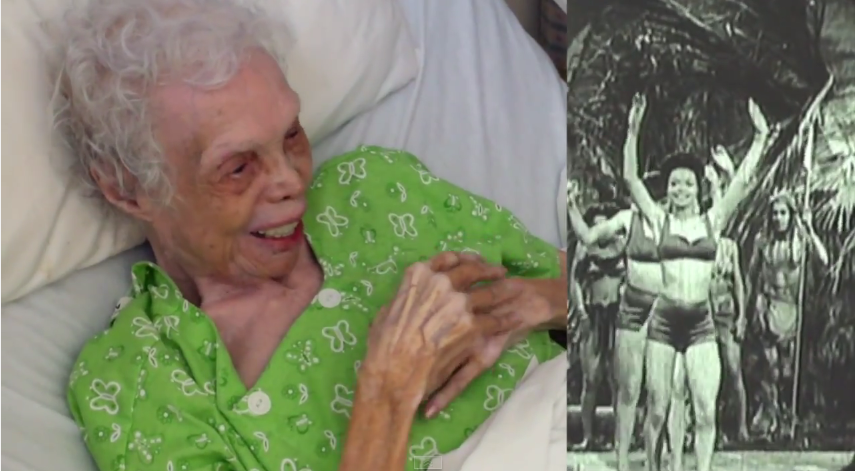 Imagine never seeing yourself perform and finally having the chance. Well that is what happened to 102-year-old, Ms. Alice Barker. Ms. Barker was a chorus line dancer during the Harlem Renaissance. She appeared in numerous soundie movies and shows. She even performed at the world-famous Apollo Theater and the Cotton Club in Harlem, NY. After years after putting on a show for others, she finally got see herself perform. Make sure you have your tissues ready. Enjoy!
Did you see how her eyes lit up. Wow! Even though she was in bed you can see once a dancer, always a dancer.  That was amazing. The only limit you have is the one you have placed on yourself. Think and be limitless.
Join the internet's only online forum exclusively for Black women here.
If you like this post don't forget to subscribe, share this post and or even donate to this blog.
Since you made it this far in the post, as my gift to you, I want you to download my free Change Your Mind, Change Your Life Goals and Action Plan Worksheets. The worksheets will help you create your goals and stick to them.
Have you seen someone you know living an unfulfilled life, and you are afraid of living that way? Are you unsure about achieving your goals and the direction of your life? Purchase my book Change Your Mind Change Your Destiny. It is "The lifestyle blueprint for the strategic Black woman who wants to win and master her life." For only $2.99 and within hours you will be given tools created specifically for Black women to create goals and action steps to help you live the life of your dreams. Take the first step towards fulfilling your dreams. All you have to do is buy Change Your Mind Change Your Destiny today.
We want to customize the forum for you. Don't forget to take the 30 second survey here and tell us what you need. Thank you.