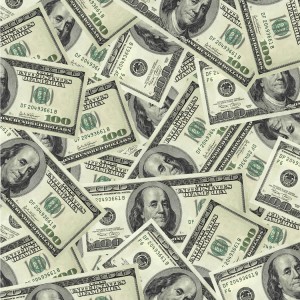 It is seems like everything is becoming much more expensive. Well, everything is. However, you don't have to go broke because of it. We here at Bougie Black Girl can help fix that. Here are five simple life hacks you can do now to save thousands of dollars!
Dine in! Did you know people spend more money at restaurants than they do grocery shopping? Check out Crain's "Americans' spending on dining out just overtook grocery sales for the first time ever" Maybe we want to save time. We work long hours and are too tired to cook. For some of us, we just don't feel like cooking. Regardless of the reason, we are spending more money we than we have to. How can you save money? Follow the lead of our grandmas and fitness experts. Pre-prep your food. On your day off prepare your meals for the rest of the week. It will save you time, money and take the guess-work out of figuring out what to cook for dinner.
Stop paying to get your money! Skip the ATM fee and withdraw money while you are shopping at the register for free. That $3.00 for each transaction (in 2014 it was an average of $4.35) adds up. According to 247WallSt.com in 2013, Americans paid $32.5 billion bank fees alone. You can also go to your bank's website and find a local branch. By the way, if you are a part of a credit union, other credit unions may not charge you to withdraw your money. Check with your bank or credit union about their banking fees.
Give up sickness and get healthy! In 2013, a Americashealthrankings.org study said Americans spent $25 billion on preventable hospitalizations. What are preventable hospitalizations? Preventable hospitalizations are hospitalizations for obesity, heart disease, smoking, diabetes and other medical conditions. How can we prevent preventable hospitalizations? We must exercise, stop smoking and change our diet. Simply changing our diet, stop smoking and exercising can reduce our dependence on medical services and pricey medications. It also prevents us from missing valuable days at work. Of course, check with your physician to follow the best health plan for you.
Price match! Sometimes products are cheaper online than they are in brick and mortar stores. You can get around that. Some big box retailers will price match items you see on the major online retailers websites. I did it. I took my phone to one of the big boxes and showed them the price difference on Amazon, and they honored it.  Here are some of the big box stores price match policies:
Go old school. Dry your clothing outside! Instead of spending money at the laundry or on your electric bill think like our great grandparents. Get a clothing line and hang your wet clothes in your home or in your backyard. Drying your clothes on a clothing line is free and clothes will smell fresh.
Do you have any tips to save money? Share them below. I hope these life hacks save you thousands. Lets start saving. The only limit you have is the one you have placed on yourself. Think and be limitless.
Join the internet's only online forum exclusively for Black women here.
If you like this post don't forget to subscribe, share this post and or even donate to this blog.
Since you made it this far in the post, as my gift to you, I want you to download my free Change Your Mind, Change Your Life Goals and Action Plan Worksheets. The worksheets will help you create your goals and stick to them.
Have you seen someone you know living an unfulfilled life, and you are afraid of living that way? Are you unsure about achieving your goals and the direction of your life? Purchase my book Change Your Mind Change Your Destiny. It is "The lifestyle blueprint for the strategic Black woman who wants to win and master her life." For only $2.99 and within hours you will be given tools created specifically for Black women to create goals and action steps to help you live the life of your dreams. Take the first step towards fulfilling your dreams. All you have to do is buy Change Your Mind Change Your Destiny today.
We want to customize the forum for you. Don't forget to take the 30 second survey here and tell us what you need. Thank you.