Black Women doing it big: Women as CEOs via the Charlotte Post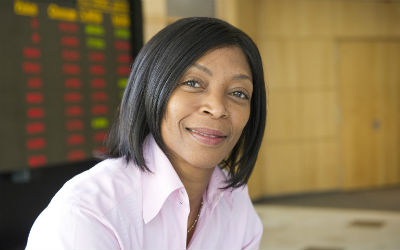 Of the six black chief executive officers of Fortune 500 companies, only one, Ursula Burns, chairman and CEO of Xerox, is female.  Results of an investigation of black female leadership in Fortune 500 companies revealed that Burns is the only black female CEO out of 12 female Fortune 500 CEOs. In fact, in 2009 Burns made history by becoming the first black female CEO of a Fortune 500 company.
Ursula Burns - Forbes
Research indicates that the black woman's knowledge about leadership has typically been ignored or devalued.  In a 2004 study conducted by the Catalyst Research and Development Group, "Advancing African American Women in the Workplace: What Managers Need to Know," results indicated that African-American women contend with discrimination in the form of stereotyping, questioning of their credibility, and little or no institutional support.
Often burdened with media depictions as loud, argumentative, and self-righteous, black women have gotten a raw deal. Yes, it is a cultural tradition that most black female leaders possess a skilled verbal assertiveness. And yes, black women leverage their verbal assertiveness to negotiate respect. In lieu of material symbols of power, skilled verbal assertiveness is a powerful weapon. In a 2001 study conducted by Parker, findings indicated that African-American female executives described themselves as direct and focused. Rarely will a black woman resort to tears or whining as a means of manipulation.
Continue reading at The Charlotte Post.
Read more:
The Most Powerful African Women (Part 1) - Forbes
Black, Female and in Charge- The Root
Other Black Female CEO's from all over the world: