An apology and a call for civility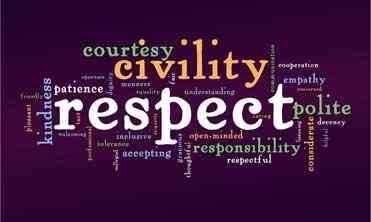 Hello all,
Some of you follow me on Twitter and may have witnessed an unfortunate incident this morning.
I will not go into detail because I have given that gentleman (and I say that politely) more attention than he deserves. I just want to apologize for that gentleman's language.
As you know, I encourage rigorous, intelligent and respectful debate. I am not opposed to dissenting views. In fact, I love hearing the views of others. What I do not tolerate are all forms of misogyny, internalized racism, colorism, homophobia and other kinds of bigotry. I am not a bomb thrower nor am I someone who seeks to engage in internet disputes. I will leave that for others. Just know this; if you are someone who seeks to denigrate another human being because you have issues you have come to the wrong place. I suggest you create a forum where that behavior is encouraged because that will not happen here.
Folks, let my experience be a lesson to you and a call for civility. If you are starting a blog or any new endeavor it is imperative that you maintain the high ground. First of all, we are from a proud group of people and you nor I should not disrespect ourselves, our elders and ancestors by humiliating ourselves. Unlike this person, many of us were raised to value civility, respect and dignity. Secondly, as this quote goes "never argue with a fool. They will bring you down to their level and beat you with experience." So don't engage. Finally, we deserve better. We cannot have a debate if we are yelling or disrespecting each other. That is not a debate that is a street fight.
To those 99.9999% that are here thank you. You encourage me to what I love to do. I am both honored and grateful that you have given me the privilege to be a part of your space.
Remember a revolution always starts between two ears. Start yours today.
Stay Bougie
BBG