Top Ten Highest Paying Jobs Without a Degree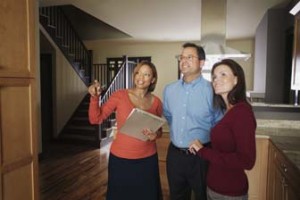 College isn't for everyone.  Either Americans do not want debt or they just do not want to go to college. Guess what? Just because you haven't attended college it does not mean you are doomed to be destitute.
In a 2013 survey of business leaders by Gallup, only 28% of business leaders surveyed found a candidate's college or university major as very important. However, 84% of business leaders said the amount of knowledge the candidate has in the field and 79% said the candidate's applied skills in the field were both very important. Read the survey here Business Leaders Say Knowledge Trumps College Pedigree.
In the New York Times interview titled "In Head-Hunting, Big Data May Not Be Such a Big Deal" with Laszolo Block, senior vice president of people operations at Google Block said, "When you look at people who don't go to school and make their way in the world, those are exceptional human beings. And we should do everything we can to find those people." You are that exceptional human being. You just have to have the right qualities and pick the right occupation. Here is a list of occupations that pay well without a degree.
These are the 2013 national averages. Wage averages differ depending upon locale.
[metaslider id=3590]
Images and data are from the May 2013 National Occupational Employment and Wage Estimates, United States Bureau of Labor Statistics
If you like this post don't forget to subscribe and share this post. If this post or any of my posts have helped you please donate to this blog. DONATE! Join the internet's only online forum exclusively for Black women here.
Check out my 5 steps to building a killer blog and make money from it course! Pay what you can.
Since you made it this far in the post, as my gift to you, I want you to download my free Change Your Mind, Change Your Life Goals and Action Plan Worksheets. The worksheets will help you create your goals and stick to them. Have you seen someone you know living an unfulfilled life, and you are afraid of living that way? Are you unsure about achieving your goals and the direction of your life? Purchase my book Change Your Mind Change Your Destiny. It is "The lifestyle blueprint for the strategic Black woman who wants to win and master her life." For only $2.99 and within hours you will be given tools created specifically for Black women to create goals and action steps to help you live the life of your dreams. Take the first step towards fulfilling your dreams. All you have to do is buy Change Your Mind Change Your Destiny today. We want to customize the forum for you.