Raven Symone tells the world: "I don't want to be labeled gay" & "I'm an American. I'm not African-American."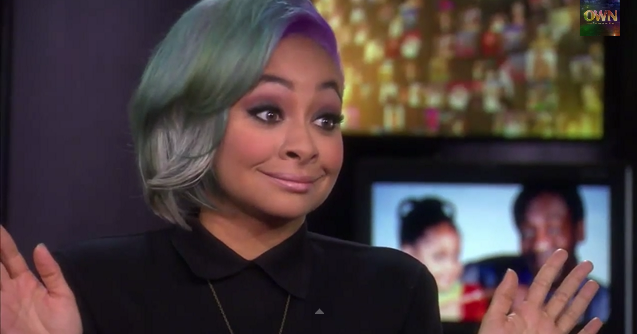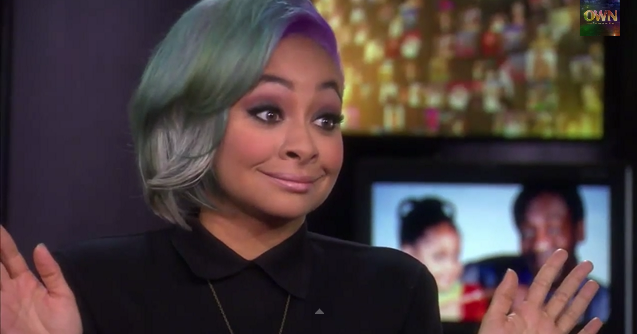 Raven Symone has joined the infamous ranks with Pharrell, Keke Palmer, Steve Harvey and other "new Blacks" who are rich, post racial and insulated from the cultural struggles and connections of Black Americans. They are the ones who got their start within the confines of the Black American community.  Once they hit a certain level of fame, they White wash their identities to conform with the majority populations dream of a post racial society. Ask Rekia Boyd, Renisha McBride, Trayvon Martin, Mike Brown and others if we are really post racial? She can't and they can't either. What I really mean is that "new Blacks", such as herself know where the money is and it isn't within 13% of the American population, which is Black. Think about it like this. This woman played a Black girl on TV for years and now rejects Blackness because it no longer suits her.
In 2013, she made it known that she was in relationship with a woman. We here found that awesome. She could have been a role model for millions of LGBTQ Americans, especially Black children. But in her interview with Ms. Oprah, on Oprah's show, "Where Are They Now?" she said, "I don't want to be labeled gay. I want to be labeled a human who loves humans." Whelp that was the end of that. NO GLAAD dinners for you. Then she went on to say, "I'm an American. I'm not African-American."  Ms. Oprah tried to save her but the hole Raven dug got deeper.
Oprah: Oh girl don't set up Twitter on fire. Oh my lord. What did you say? Stop, stop, stop the tape. Right now.
((Somebody call Dr. Henry Louis Gates STAT!! I did a DNA test and can show her how it is done.)) Read the rest below.
RS: I don't know where my roots go to. I don't know how far back they go. I can't go on you know. I don't know how far back and I don't know what country in Africa I'm from but I do know that my roots are in Louisiana. I'm an American and that is a colorless person. Cause we are all people. I have lots of things running through my veins. I don't label myself.

Oprah: I mean you are going to get a lot of flak for saying you're not African-American. You know that, right.
RS: I don't label myself

Oprah: I want you to say what you really mean by that?.
((That sound you hear is the end of her career and her PR team rushing to resuscitate it.))
RS: I what I really mean by that is that I am an American. That's what I really mean. I have darker skin. I have a nice interesting grade of hair. I connect with Caucasians, I connect with Asian. I connect with Black. I connect with Indian. I connect with each culture.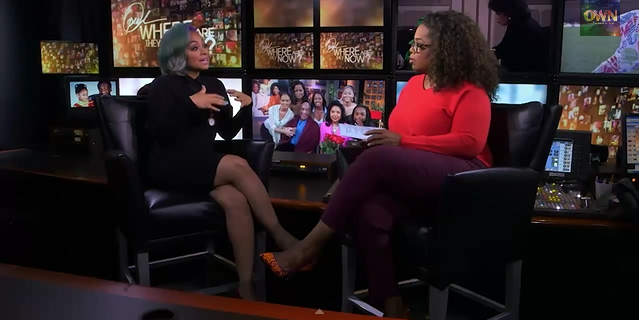 Oprah: You are a melting pot in one body.

Aren't we all.

Oprah: Yes

RS: Isn't that what America is supposed to be?

Oprah: Yeah. That's what it is supposed to be.
She even tried to claim aka connect with Asians. LOL!. The only thing Asian about her are her wigs. Who knew she was another one who bought in to the whole "good hair grade" lie? African hair is good hair. Hardly any Black Americans are Indian. I wouldn't want to be proud of being part slave rapist. I guess some, like most new Blacks are.
The truth is we all know race is a social construct. However what many "new Blacks" and post racial mythicists fail to realize is that, that social construct has real world implications. Those horrific implications come in the form of structural inequality and institutionalized racism that Ms. Symone seems to believe she insulated from because of her hair texture, the variety of races she assumes is running through her veins and her money. I think it is because of her young age.One lesson she will eventually learn is that America always finds a way to remind you regardless of your money and accomplishments, that you are Black. Just ask President Obama and he is half Black.
You know what? The awesome thing about the new media is that celebrities can no longer hide their ignorance behind a Madison Avenue corporate PR team. Their ignorance is on display for all the world to see.  My question is where is the drop squad when you need them? What do you think?