100 Days to a Brand New You: Discovering Who You Really Are (85/100)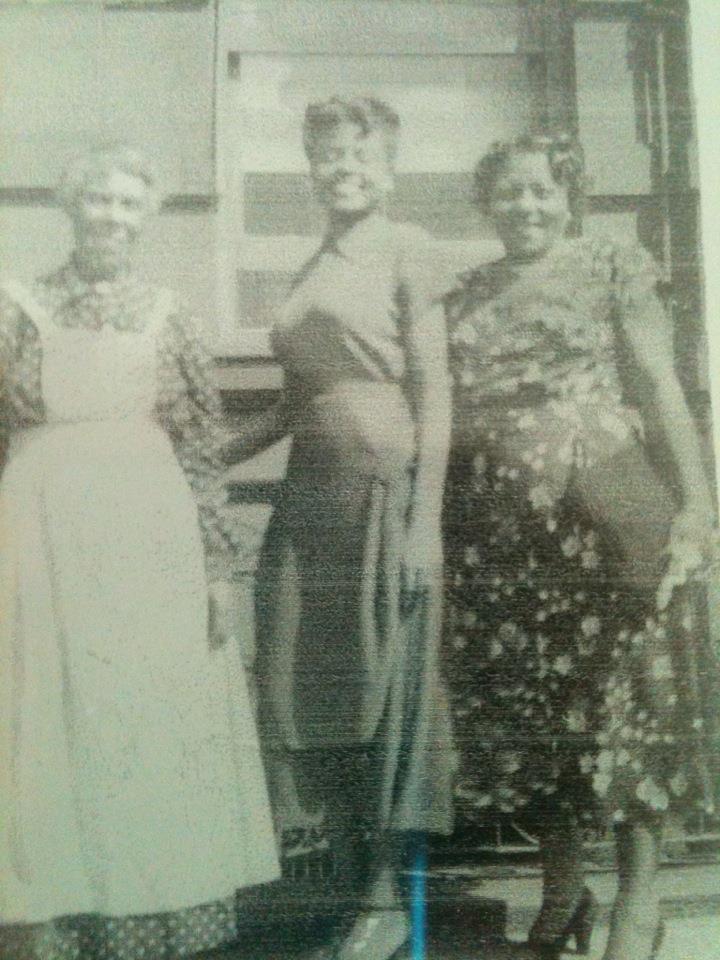 by Shanay Watson-Whittaker
Crossposted from www.lafemmenegrita.com
With shows like TLC's  "Who Do You Think You Are?" and Dr. Henry Louis Gates' PBS series, "Finding Your Roots," there are many people who are discovering a passion for researching their ancestry.  Today we have paid websites like ancestry.com that could connect you to your ancestors in a matter of minutes but do you know there are other ways to research your ancestry?
My passion started for my ancestral research started a couple of years ago because I had a curiosity to know more about my father's family. I relied on ancestry.com and I found some really good information. For example, the Census records gave me a general idea of how my family lived in Prairie County, Arkansas during the early 1900's. They were farmers who lived close to their in-laws and other kin. I hit a wall relying on Ancestry.com for the 1890 Census (many records were lost in a fire) so I decided to visit Memphis, TN and go the top floor of the Benjamin Hooks Central Library.  This library is a goldmine. I spent three days there researching my ancestors. I found property records, marriage records, and deed transfers between my ancestors. I kept this information for years but it wasn't enough for me.
I decided to use Google and I looked up Prairie County, Arkansas genealogy websites. I discovered more information. One branch of my family moved to Prairie from Mississippi, another branch from Edgefield County, South Carolina, Georgia, and Virginia. This trip filled in a lot of the blanks I had about my family before 1890.
I went back to ancestry.com and put more pieces of my family puzzle together. Yes, they were slaves but we are a family of entrepreneurs, blacksmiths, farmers, preachers and landowners.   I also discovered a tragic secret of my earliest African ancestor named Matilda who lived in Virginia. The story was that she was raped by a White overseer and had a daughter, Eliza Jane. What confirmed this theory for me was in the 1870 Census; she is listed as Mulatto, while her mother, Matilda, her stepfather Doc Patton and siblings are listed as Negro. Eliza Jane's family eventually moved to Prairie, Arkansas where she fell in love and married Alexander Thomas.
Another resource I used was the Slave Narratives that are located online through the Library of Congress. I read about my great-great-great grandfather, Warren McKinney. He told his story of the horrific life he and his mother, Ida McKinney led in Edgefield, South Carolina. He talked about witnessing his mother being beaten by the cruel slave owner, George Strother, what happened during the Emancipation and when Warren and his wife, Amanda moved to Prairie, Arkansas.
Other free resources I used were Google books and Familysearch.org. I looked up slavery in specific counties and I found names of my ancestors, their adopted last names, and marriage records.
Also, I decided to trace my husband's maternal family. We spoke to his 90 year-old Nanny and initially she wasn't happy about it. I told her that I would research her husband's side and found out that his ancestors, former slaves lived side by side with their former slave owners in Dallas County, Alabama. In the Census, his enslaved ancestors were listed as mulatto and we traced that branch back to the first African ancestor. When we informed my husband's Nanny of our discovery, she opened up and offered copies of obituaries of family members that were over forty years old.
Researching your ancestry takes a lot of patience, dedication, a good eye, and follow-up.  Government sites, local genealogy sites, historical societies, Google Books, Familysearch.org and your relatives are the cheapest options to find out about your ancestry.
If you have any questions about your ancestry, please feel free to ask me. Good luck and happy searching!
Shanay Watson-Whittaker is a Democratic activist and organizer. She was the former Chair of the Young Democrats of America Minority Caucus. Shanay is the owner of an Ebay store called Shay's Chic Boutique, she is a motivational speaker, a blogger at La Femme Negrita and a genealogy enthusiast. She lives in Detroit, MI with her husband, Ken and their six kids. You can follow Shanay on Twitter as LaFemme_Negrita and you can reach her at [email protected]
Don't forget to follow the 100 Days to a Brand New You Challenge here.