10 surprising and simple life hacks that will improve any Black woman's life!!!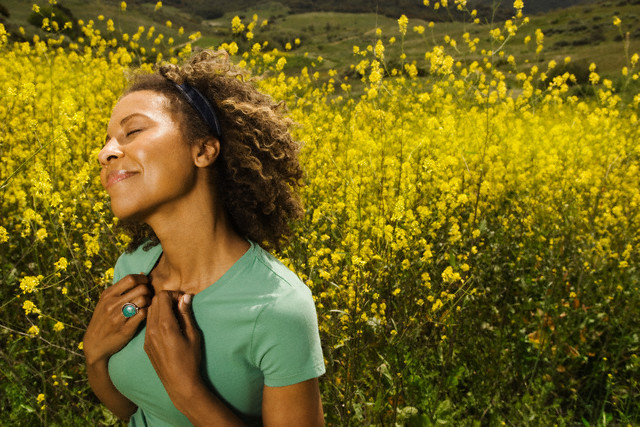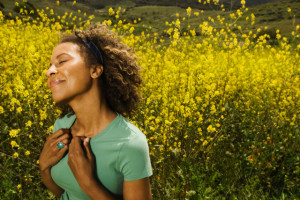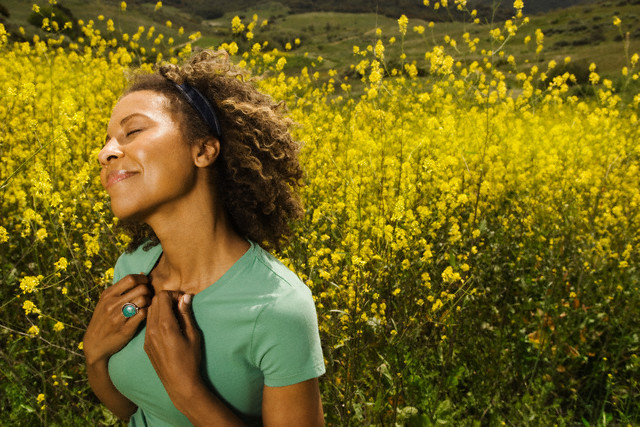 If you are like me, there are things we haven't figured out yet. I still want to know how many licks does it take to get to the center of a tootsie roll pop? What does shmoney mean and what is Young Thug really saying? I can't answer those life changing questions, but there are some things we can figure out. Little did we know that the complex and costly problems we deal with every day have very simple solutions? Here 10 surprising and simple life hacks that will help improve your quality of life and save you money.
Problem: Can't remove gunk off of your flat-iron? After a while, hair products begin to build up on your flat-iron. It can reduce the effectiveness of the flat-iron. That means you have to constantly apply heat to our hair which causes heat damage. Finally, gunk looks plain nasty.What do we end up doing? Buying a new one. Hold your horses missy!
Solution: For the first time I am telling you to get a relaxer or use coca cola. No, don't put it on your head. Put it on your flat-iron. The chemicals from these products can strip anything even battery fluid. Just use a light coat. If you are using a relaxer, please put on gloves. (Found this idea on a natural hair group Thanks ladies.) I just saved you money!!
Problem: You woke up with 1990's eyebrows. I had this happened to me before, and I was devastated. What I found out was that when I was sleeping, the friction from rubbing my eyebrows on my cotton sheets and pillows was pulling out my eyebrows.
Solution: Pull your satin scarf over your eyebrows while you sleep or sleep with a satin pillow case and sheets. Fyi, you better have a satin scarf.
Problem: Your eyeliner won't stop running, and you're looking like you got into a fight and lost. The thing is some of us have naturally oily skin or we are glowing aka perspiring, so it causes our makeup to run.
Solution: Apply translucent pressed powder to the corner of your eyes between your top and bottom lashes. The pressed powder absorbs your skin's natural oils and perspiration.
Problem: Hate ironing? Unlike most normal people, I love it. Unfortunately, some of us aren't good at it, or we are short on time.
Solution: Right after you dry your clothes don't ball them up or even fold them. Hang them up. The heat from the dryer takes the wrinkles out.
Problem: Your closet smells like closet because bae has funky shoes or maybe you do. Maybe your closet or draw just smells stale. I am not judging. Stink in shoes occurs when our bacteria friends build up in shoes.
Solution: Take your favorite smelling fabric softener sheet and hang it in your closet or drawers. It absorbs the smell. If you can stomach it, take the sole out of bae's shoe with gloves and all and rub a light coat of alcohol on it or just spray the inside of bae's shoe with Lysol. It kills the germs that create bae's love funk.
Tip: Try using nontoxic sheets. You can put dryer sheets in your car to avoid your car smelling like a car too.
Problem: Removing eyeliner from your eyes. Sometimes eyeliner is tough to remove, especially the waterproof one. Since we don't want to spend money on more products or tug at our sensitive skin, we have to find an easy solution..
Solution: Take a q-tip, dip it in oil (I use vitamin E or olive oil because they are great for our skin) and gently remove the oil without poking your eyes. Not only are you removing makeup, you are adding products that will improve the condition of your skin.
Problem: No nail polish remover? I am totally guilty of running out of remover. I have this bad habit of doing this at the worst moments. You know like weddings and interviews.
Solution: Put another heavy coat of nail polish over your old nail polish. Wait a few seconds and take a tissue to remove it. You may have to do this several times, but eventually you will remove the nail polish.

Problem: Chapped lips. OMG, this is the worst especially if you want to put on lipstick. Chapped lips happen when we do not drink water, or we lick our lips. As a result, we remove the natural oil from it.
Solution: Drink water and condition your lips. Before you go to bed take a warm rag and put it on your lips. Once your lips are soft, immediately take an edible oil like olive oil and put it to your lips. The next day, right after bathing, when your lips are soft apply the same oil. Carry a small amount of oil or chap stick and apply it for the rest of the day. Repeat the steps above until your lips are healed. This may seem labor intensive, but it is the least painful way of dealing with chapped lips while conditioning your lips.
Problem: Need a natural insect repellent? Some of us live in warm and humid places. The awesome thing is that it is warm. The sucky parts are the flying animals normal people call insects. I live in Tennessee. So y'all know during the summer they are everywhere during the summer.
Solution: Create your own insect repellent. I use lavender oil. Mosquitoes and all other crawling and flying beasts hate it. What I do is take three tablespoons of lavender oil and add it to a spray bottle with a cup of water. That is it. You can spray your plants, your window sills, your doors and, of course, your clothes. Here is one more tip. To prevent flying creatures from breeding, get rid of standing water and pour a teaspoon of oil down your pipes every other day for a week. You will notice many of our flying friends will be gone.
Problem: You are not living the life of your choice.
Solution: Decide to change it.
I hope these life hacks improve your life as they have improved mine. Do you have a life hack? The only limit you have is the one you have placed on yourself. Think and be limitless.
If you like this post don't forget to subscribe, share this post and or even donate to this blog. DONATE!! Join the internet's only online forum exclusively for Black women here.
Check out my 5 steps to building a killer blog and make money from it course! Pay what you can.
Since you made it this far in the post, as my gift to you, I want you to download my free Change Your Mind, Change Your Life Goals and Action Plan Worksheets. The worksheets will help you create your goals and stick to them.
Have you seen someone you know living an unfulfilled life, and you are afraid of living that way? Are you unsure about achieving your goals and the direction of your life? Purchase my book Change Your Mind Change Your Destiny. It is "The lifestyle blueprint for the strategic Black woman who wants to win and master her life." For only $2.99 and within hours you will be given tools created specifically for Black women to create goals and action steps to help you live the life of your dreams. Take the first step towards fulfilling your dreams. All you have to do is buy Change Your Mind Change Your Destiny today. We want to customize the forum for you. Don't forget to take the 30 second survey here and tell us what you need. Thank you.