I Feel Complete. ❤️ pic.twitter.com/cNDBJ2WULc

— Ciara (@ciara) March 11, 2016
As you know Ciara and Russell just announced their engagement! Congrats to the happy couple. We're rooting for you. The reaction has been wonderful. However, many people are saying she upgraded. I'm like oh hell naw. I know many will point to her ex., but chile we've all had failed relationships. She just had a public breakup. But like a true "g" she handled it in court and is suing the gentleman (and I put that lightly) for libel and slander. Bravo sis! Crafty Black women (a term created by the fabulous Breaken Blu) move in silence. What many forget is that Russell went through a not so nice divorce a few years ago. So unlike the vile antiBlack woman propaganda pushed in the media, by hoteps and Black woman haters, she's the catch. Russell KNOWS it. Here's why:    
1. First of all, Ciara is beautiful.
2. He knew she was the one. Russell said about Ciara, "I told somebody that's the girl I want to be with before I even met her. I was like 'I'm probably going to end up with Ciara.' She's a special girl." Read here.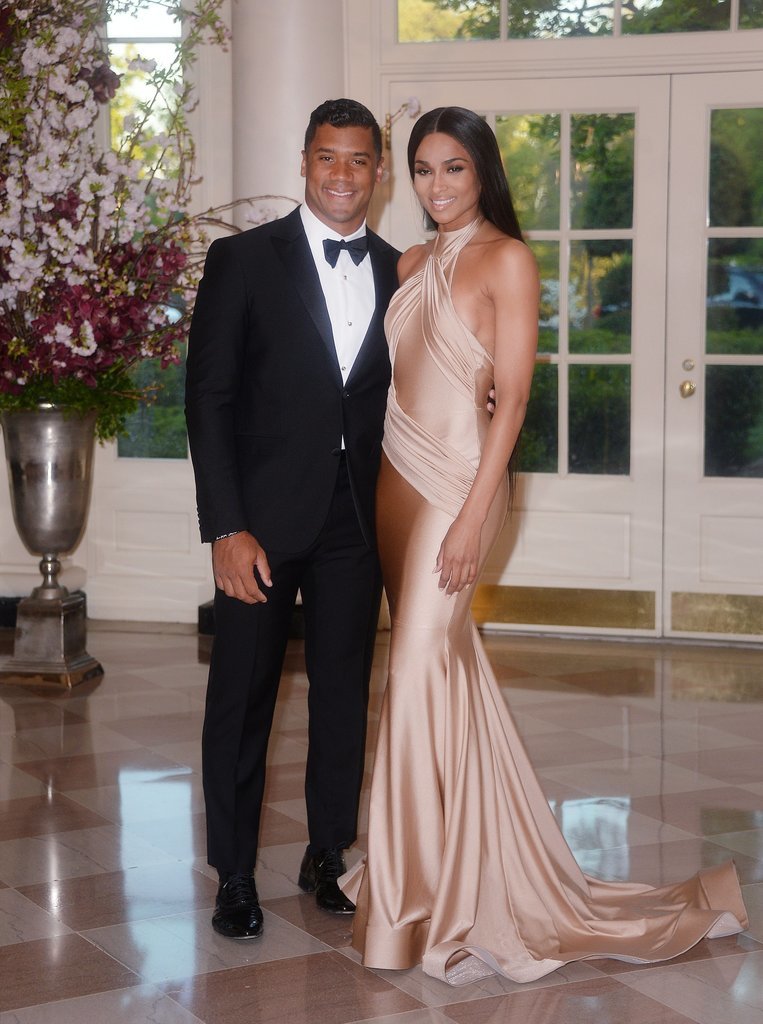 3. Ciara shares Russell's values and faith. You see they walked the walk by pledging abstinence before marriage. He knew she was worth the wait. Russell said in an interview with The Rock Church in San Diego,"I will never forget she was on tour, she was traveling and I was looking at her in the mirror, sitting in her dressing room, she was getting ready to go, about 15 minutes before she went on stage. She was sitting there and God spoke to me and said 'I need you to lead her … I told her right then and there. What would you do if we took all that extra stuff off the table and just do it Jesus way … because if you can really love somebody without that, then you can really love somebody."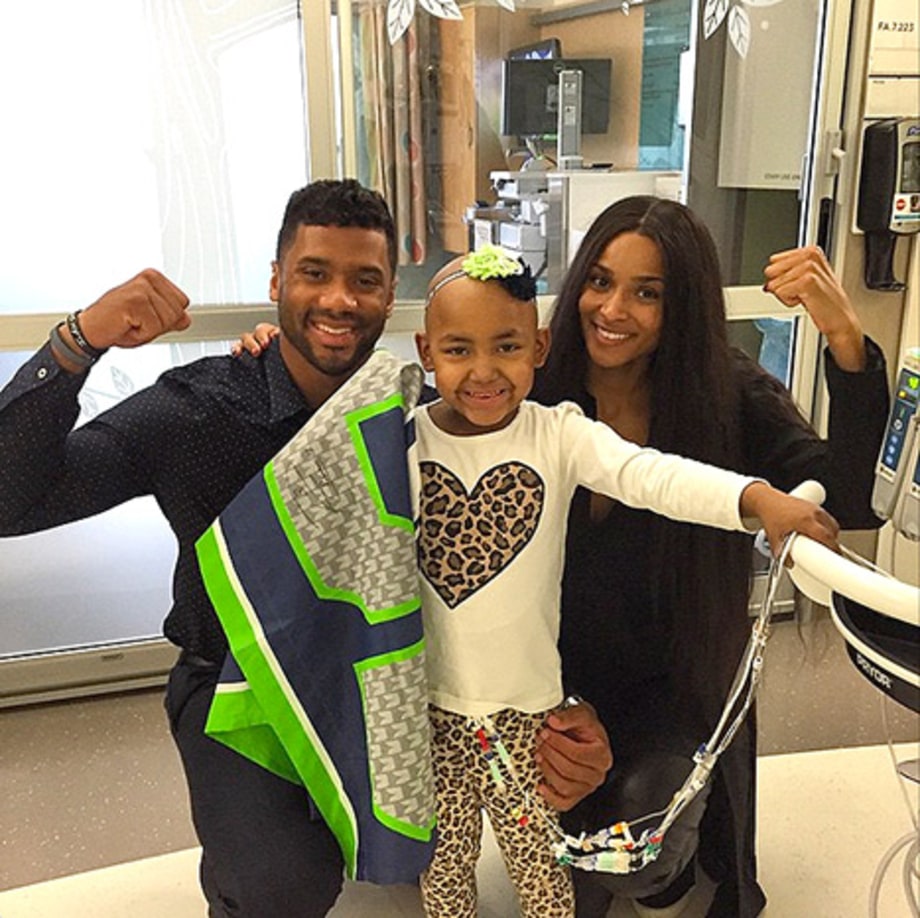 4. She's talented. Have you seen her "Dance Like We're Making Love" video? HOTNESS!! Let me put down my chips and pick up my weights. LOL! I can't wait until Ciara drops a workout video.
5. He has an instant family. Look at how the little guy is holding him. Fatherhood and family are beautiful things.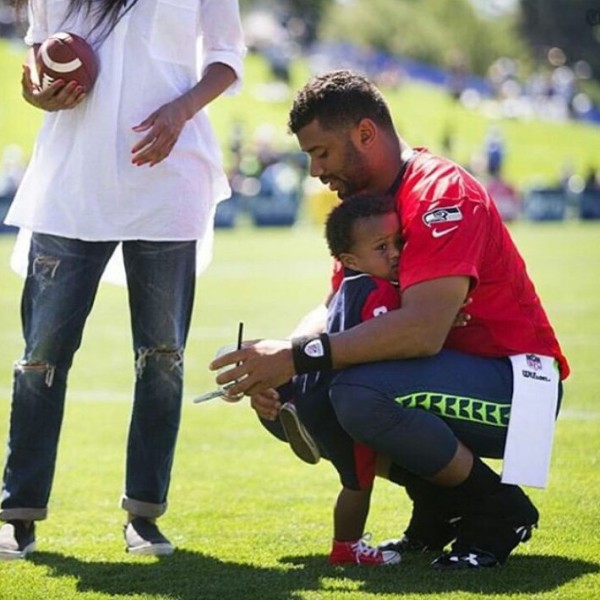 6. She loves him too! 
God Is Good! Grateful For You @DangRussWilson. You Are Heaven Sent. I'm Looking Forward To Spending Forever With You pic.twitter.com/LideYmZPwj — Ciara (@ciara) March 11, 2016

So yes Russell is the one that upgraded and he let the WHOLE WORLD know, by asking Miss Ciara aka the future Mrs. Wilson to be his wife. Check out that ring y'all. DDDDAAANNNNGGG!! Don't y'all just love sista's loving themselves and being loved. So world this could be you, but you haven't gotten with a Black woman yet. Take my advice. Be like Russell and go get you one.
The only limit you have is the one you have placed on yourself. Think and be limitless.
If you like this post please share it by donating at www.bougieBlackgirl.com/donate. Thank you for your continued support!!
Create your own personal life plan check out my Change Your Mind, Change Your Life Goals and Action Plan Worksheets. It will help you create goals and action steps to meet them. Need a last-minute gift? Check out "Change Your Mind, Change Your Destiny" on Amazon for only $2.99. Did I mention it is free for Amazon Prime and Kindle Unlimited users? WE LOVE FREE!! Also check out my 5 steps to building a killer blog and make money from it course. How much is it? Pay what you can.