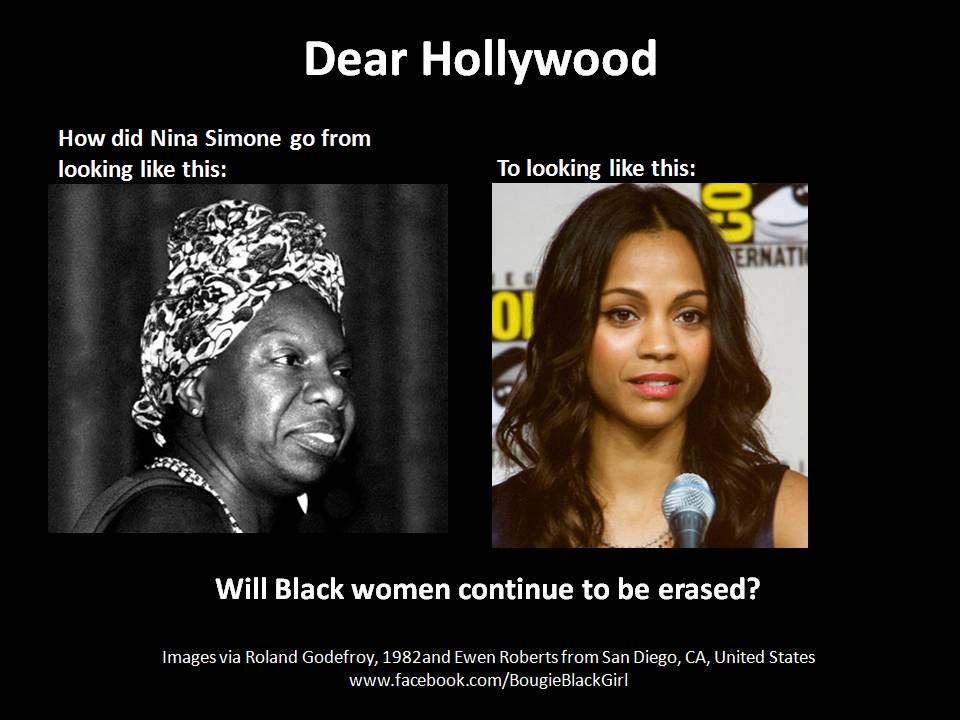 I get it. We're all rightfully mad at Zoe Saldana for playing Nina Simone in Black face?  But be mad at David Oyelowo too. Here's why.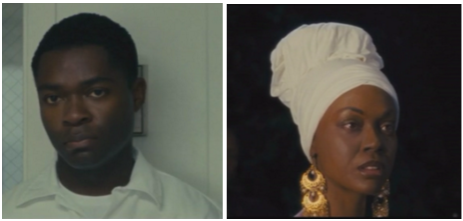 First of all, according to the Simone Estate, the Clifton Henderson, who David Oyelowo plays, character was a complete fabrication. In 2012, the Simone Estate released a statement that said, "as has been stated before but is worth repeating: Clifton Henderson was a gay man. He was an out gay man. I met him at the Abyssinian Baptist Church in Harlem during Nina's memorial service. He was neither a heterosexual male nor a man with whom Nina Simone had any kind of romantic relationship. This might be a forgivable "fiction" for Cynthia to slip in if not for how many other fictions and whitewashings are built into this tale." Yesterday they dropped this gem on Twitter to Saldana. Whew dang!!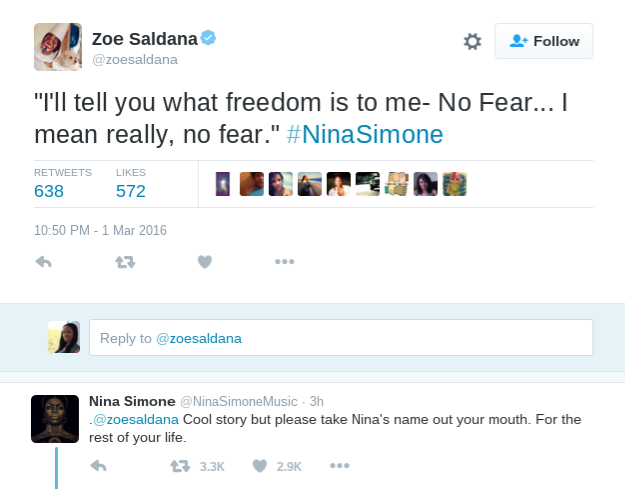 I believe Nina's family when they said Clifton Henderson's and Nina's relationship was a business one. The family was neither consulted or asked permission by the creators of "Nina" to do the movie. Well if that didn't bother you, did you know David Oyelowo is the Executive Producer this f**kery called "Nina?" YES HE IS Y'ALL! Click the link here if you don't believe me.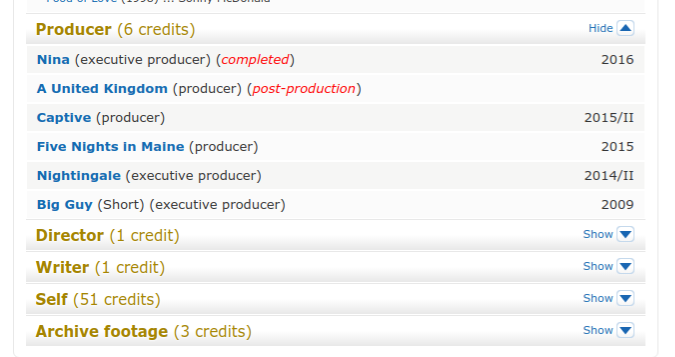 For me, this isn't surprising. The erasure of Black women by our own has been going on for YEARS. It seems like behind any effort to erase Black women in entertainment, sometimes there is a Black man who supports it or even perpetrates it. Remember the Straight Outta Compton's casting? The sad thing is Black women  still supported it. This is why things don't change. You see these Black men see nothing wrong with the erasure of Black women unless it is happening to them. A Black man dealing with this is like spotting big foot, but it has happened. Remember there is a White man playing Michael Jackson. Let's be honest. Sadly colorism is a burden Black women generally carry.
The Owner of the studio, the makeup artist, the casting director and the director of The Nina Simone Movie. pic.twitter.com/DiV6X9FNjp

— No (@Nigerianscamsss) March 3, 2016
So no, don't just go after Zoe Saldana, the makeup artists, the director, or the casting director.  Go after David Oyelowo too. FYI, just because Oyelowo is a Black Briton who played Martin Luther King Jr. it doesn't mean he is any different from his Black men colleagues in entertainment. This is proof he ain't.
By the way, the movie looks like a damn disgrace. Here's the sorry ass trailer.

What do you think? The only limit you have is the one you have placed on yourself. Think and be limitless.
If you like this post please share it by donating at www.bougieBlackgirl.com/donate. Thank you for your continued support!!
Create your own personal life plan check out my Change Your Mind, Change Your Life Goals and Action Plan Worksheets. It will help you create goals and action steps to meet them. Need a last-minute gift? Check out "Change Your Mind, Change Your Destiny" on Amazon for only $2.99. Did I mention it is free for Amazon Prime and Kindle Unlimited users? WE LOVE FREE!! Also check out my 5 steps to building a killer blog and make money from it course. How much is it? Pay what you can.