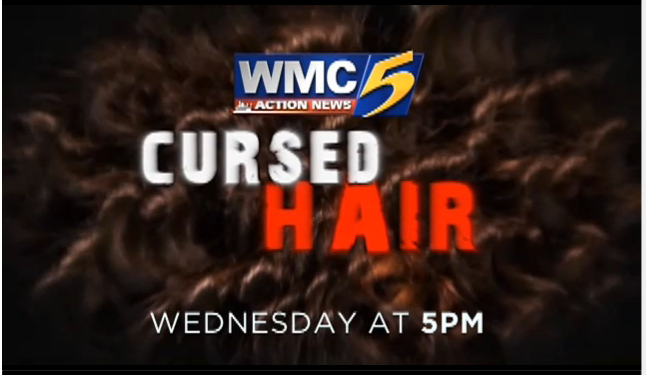 Yes, you heard it right. Get your blessed coconut and shea butter oil ready. According to my local news, yes I live in the Mid-South, weaves maybe be cursed. WMCTV decided for about two minutes, to get away from our daily local shoot outs, robberies, crappy education system, corrupt-do-nothing politicians and White folks crying about the animal shelter and grass at the zoo stories, to focus on this.
Let me tell you about my great community and it is great. Memphis is poor, has high unemployment, plenty-o-crime and is very racially segregated. The truth is Memphis is a 63% Black city, but it mimics the power structure of the ghosts of plantations past. White folks run everything while the Black folks work for and live on crumbs. And folks here are wondering why this city, with over 29.8% poverty, is decades behind every other major city. Priorities people!! Now let's fight the war on hairlines!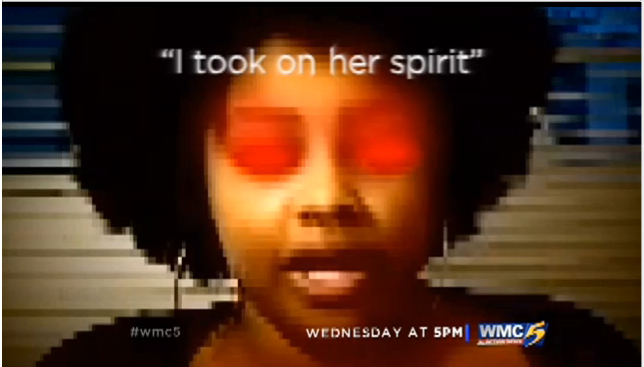 The woman in the pic above truly believes that you can take on spirits through a weave track. I won't be surprised if others believed this too. Next folks will be sewing crucifix knots in their closures and making the sign of the cross with weave glue.
You know what? This story is a hotep's dream come true. They love controlling Black women's choices. It will probably be shared next to stories like how to remove your calcified pineal gland through your yoni and why Black women can be sister-wives and procreate for the revolution without signing the White man's evil marriage license. Oh yeah, read my tips on how to spot a hotep here.
One more thing. I know we're making fun of these people, but to be honest, I am sick of it all. The continued attack on women, especially Black women, is incredibly sexist and down right dangerous. You're asking how this is sexist? You'll never hear a story about cursed toupees, hair plugs and man weaves for men. Mic. Freaking. Drop. Watch the video here:
WMC Action News 5 - Memphis, Tennessee
If you cannot see the video, click here.
Anything for ratings. What do you think? If you're bored, please feel free to leave a comment about this f**kery to WMCTV here.
https://www.facebook.com/WMCActionNews5/videos/10153481600292756/?permPage=1
The only limit you have, is the one you have placed on yourself. Think and be limitless.
If you like this post please share it by donating at www.bougieBlackgirl.com/donate. Thank you for your continued support!!
Create your own personal life plan check out my Change Your Mind, Change Your Life Goals and Action Plan Worksheets. It will help you create goals and action steps to meet them. Need a last-minute gift? Check out "Change Your Mind, Change Your Destiny" on Amazon for only $2.99. Did I mention it is free for Amazon Prime and Kindle Unlimited users? WE LOVE FREE!! Also check out my 5 steps to building a killer blog and make money from it course. How much is it? Pay what you can.