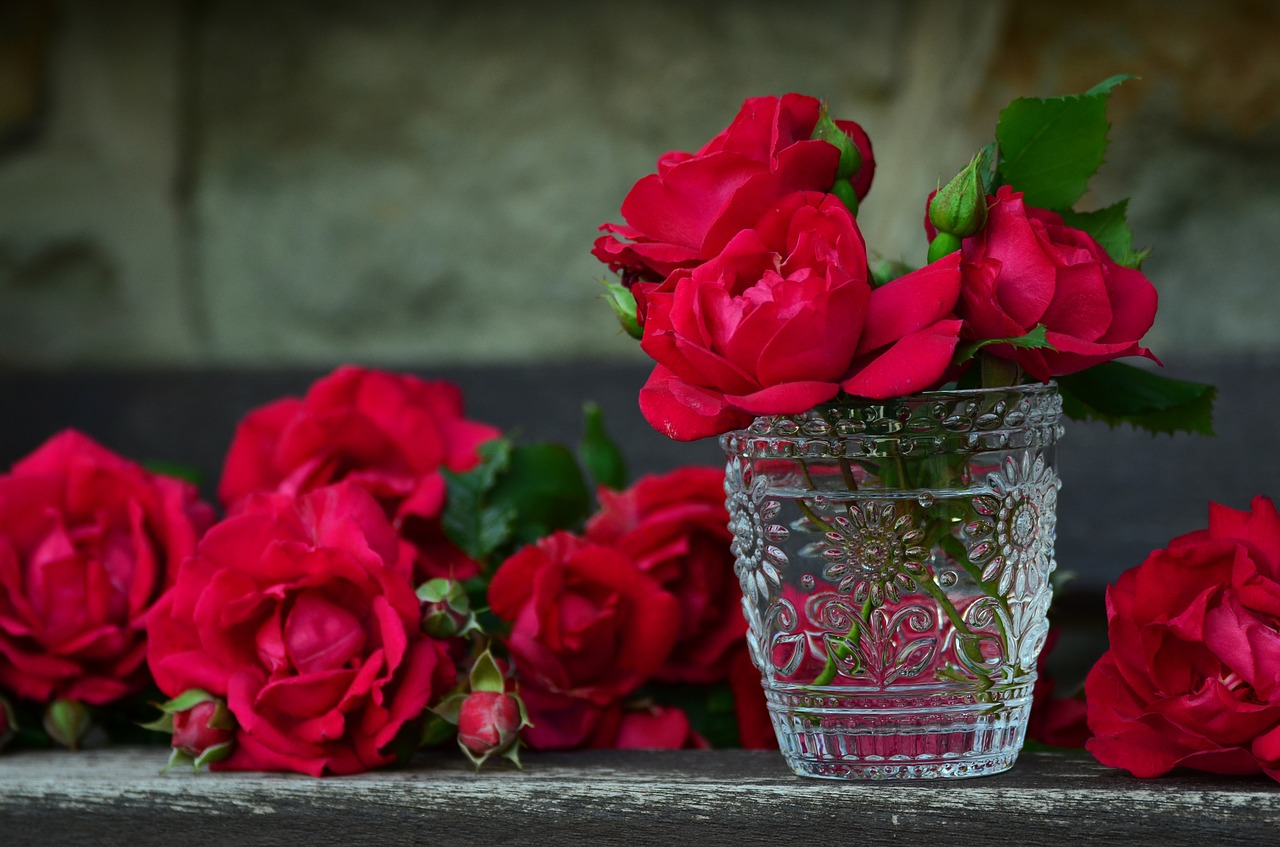 As many of you know, I just lost my wonderful husband. Even though I'm grieving, I learned so much from this ordeal. I learned my husband was incredibly loved, that I have a wonderful support system (including you, THANK YOU) and I'm stronger than I thought I was.
There are also many important steps we must take after a spouse dies. If you ever have to go through this nightmare or you want to prepare for when it happens (because we all die) here is what I need you to do…
1. Lean on your support system. You'll need them now more than ever for advice, protection and a shoulder to cry on.
2. Find all of your legal documents. This includes birth certificates, social security cards, a DD214 if they were in the military; insurance policies, etc. (Please put them in a safe place so that everyone knows where everything is.)
3. Contact your spouse's creditors. Some credit card/loan companies have insurance to cover your loved ones debt if they die. We all die so ask your creditors if you can sign up for it and take it. You don't want you or your loved ones to have the added burden of debt after a spouse's death.
4. Contact your spouse's bank to have the funds transferred over to you, if you don't have a joint account. If your spouse has a debt with the bank, the bank can seize your spouse's assets to clear up the debt. If they have a debt, contact an attorney before informing the bank. One more thing! Make sure your spouse lists you as the beneficiary on their accounts. If they haven't, do it NOW.  My hubby had his account before he married me.  I am lucky. Some people aren't when it comes to death and money. If you aren't the beneficiary, his other family may contest it. To protect you and your spouse, have them change it.
5. Create a budget to track spending and stick to it. Include bills and money coming in.
6. Find out what bills were paid, what bills are due and pay them. This includes car notes, insurance payments, utility bills, etc. I've just had to pay tons of bills including part of my husband's funeral costs.
7. Cancel your spouse's drivers license to prevent ID fraud. There are vultures out there. To prevent being a victim of identity theft, contact your state licensing agency.
8. Contact your spouse's employer and old employers for insurance policies, pensions and 401ks to begin the beneficiary process. When you contact your job's HR department, ask how long you will keep your spouse's healthcare. Also ask about their last paycheck and ask how you can begin the claim process. You will also get access to their retirement, if they have one.  (We all die so get a will, GET LIFE INSURANCE and save for retirement!)
9. If your spouse is an organ donor like mine was, make sure you understand what it means. You don't have to do it. If you do, I applaud you. Get the representative of the donor organization explain in full detail what they are taking and the condition your spouse will be left in. I had a witness (his mom) in the room with me.
10. When we picked out a funeral home we asked for recommendations from family members. Ask around! Our family made an excellent choice. We went with a Black owned funeral home that did a spectacular job. When meeting with the funeral director they will ask you if you want a full funeral with burial, cremation with or without a service, etc.  Funerals are expensive.  Here is a tip. Let them know up front you only have a set amount of money to pay for the funeral. I negotiated prices with the funeral home. You can too. Stick to your budget and don't spend more than you can. Some relatives will pressure you to spend more, but they aren't paying for the funeral services. You are! Lovingly ignore them. I've had relatives who spent in the five-figure range for another relative's funeral. Don't do it!
11. Once you've set the dates with the funeral home for your spouse's service and  set up the burial:
Contact the place of service if it is not at the funeral home.
Contact the funeral participants and confirm their attendance.
Create a program. You can have the funeral home design it or you can design it yourself. If you do design it, you will save hundreds of dollars. That's what I did. I am self-taught in Photoshop, Indesign, etc.  I made the program just the way my hubby would want it. You can also get pre-made pamphlets designs. All I paid for was the printing. The funeral home will charge you for the number of pages printed in each program.
Ask yourself will there be a repass? If so, are you using a caterer? If you need to save money, let family cook or have everyone bring a dish.  Do what works for you.
Get the word out about the funeral and burial date and time. Since my hubby was young and his friends were online, I used social media using images expressing the date and time of his funeral. If the person is older go where your spouse's friends are.
12. Next you will have to pick out an outfit for your spouse. Some funeral homes will sell you one. My hubby was a straight suit and tie guy so I supplied them with a white tee-shirt, black socks, a complete suit, underwear and tie. After dressing your spouse they will ask you to view your spouse before the funeral. Please have someone there with you when you do this. I had my mother-in-law, my sister and my brother-in-law there. It is incredibly jarring to see your loved one in a casket. I will be honest. It broke my heart because I had to face the realization my husband wasn't coming back. I miss him so much.
13. Once the funeral is over, get multiple death certificates from the funeral home.  You need this document for #3 and #8 during the claim process.
14. Don't forget to send out thank you cards. This is simple etiquette. I'm doing mine now. Some funeral homes offer them for free. Use them.
15. Go to benefits.gov to see what government benefits you are and your children (if you have any) are entitled to after a spouse dies. Make sure you have your family's social security numbers, birth certificates and your proof of your marriage. You'll need them to go through with federal survivor benefits.
16. Ignore the pressure to give away your spouse's items before you are ready. My hubby died a few days ago and I still haven't moved his stuff. Yes, people have asked for his things, but I told them to wait.
17. Get a lawyer if you need one. They are there to protect you.
18. Grieve in your own way and seek counseling. My kids and I start counseling next month. Do it.
19. Finally live your life. Life is so short. If something or someone isn't making you happy change your situation. We take life for granted when it is really a precious gift.
These past few weeks have been the hardest in my life. There are days when I'm too tired to do anything and there are nights where all I want to do is cry. I know things will get better.
Let me tell you about my sons! Wow! Just wow! They've been amazing. I am so grateful for them. They're stronger and persevering more than I thought. I'm so impressed with them. They ask me if I'm OK. Y'all, they got that from their dad.
Let me be real. I'm lucky my husband's family is wonderful. Sadly, some families, especially when it comes to death and money aren't. You don't have to take my advice, but do what works for you. I must demand once again that you surround yourself with people who have YOUR interests at heart and I implore you think before taking any action.
I'm not done yet. I have one more thing to tell you. People will probably get mad at me, but I want you to focus on the one word I used throughout this post. What was the one word I used over and over? The word was spouse. Now just imagine if I was just a girlfriend after 14 years of co-habitating?  I wouldn't have been able to make the medical decisions or even have access to his room before he died. I wouldn't have had access to our car or even have a legal right to stay in our home. I wouldn't have had a legal say in his funeral arrangements.  I'd be at the mercy of his family. Luckily they aren't like that, however, like I said before, some people are. Just imagine. I'd be in probate for my sons' inheritance. That can take months and even years depending upon who contests it. Who wins? The lawyers! So before people say marriage is just a piece of paper, I'm proof that is so much more. Look, marriage ain't for everyone but it's easier when you are dealing with the passing of a spouse.
Please consider protecting your family and yourself. Get insurance and a will, keep your documents in a secure place and make sure your beneficiary information is up to date.  Thanks for reading and sharing your thoughts, prayers and support. I love you so much!!!
The only limit you have is the one you have is the one you have placed on yourself. Think and be limitless.
Share this post. Remember your donations keep BBG independent and going. Consider donating today. Thank you!

Create your own personal life plan check out my Change Your Mind, Change Your Life Goals and Action Plan Worksheets. It will help you create goals and action steps to meet them. Need a last-minute gift? Check out "Change Your Mind, Change Your Destiny" on Amazon for only $2.99. Did I mention it is free for Amazon Prime and Kindle Unlimited users? WE LOVE FREE!! Also check out my 5 steps to building a killer blog and make money from it course. How much is it? Pay what you can.