In case you missed them, here is a roundup of our awesome blog posts this week. Check them out and share them today!
Black women's lives don't matter! Black women do you! Rekia Boyd's rally in NYC gets only 20-50 people.
There are rallies all over the country where thousands are rightfully showing up for Black men like Freddie Gray who were killed by the police. Rekia Boyd was killed by a police officer in 2012. A few days ago Rekia's murderer, Chicago police officer Dante Servin was found not guilty. Sadly, only 50 people showed up to her rally in NYC. Read why I think Black women shouldn't march for other groups here.
The Business of Being: 9 things that helped build the Beyoncé empire that can help build yours
Who runs the world? Beyoncé! Beyoncé is one of the world's best entertainers. She has sung for presidents, has a clothing line and owns production company. Want to understand how Beyoncé is where she is today. Take a look at how she built the Beyoncé empire read here.
5 simple life hacks you can do right now to save you thousands of dollars!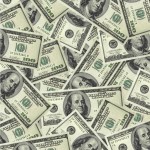 Are you having problems saving money? It seems like everything is becoming much more expensive. Well, everything is. However, you don't have to go broke because of it. We here at Bougie Black Girl can help fix that. Here are five simple life hacks you can do now to save thousands of dollars!
Black high school students are subjected to racism in Florida. My solution? Buy Black!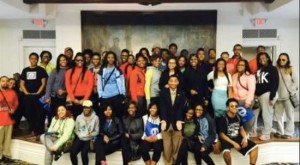 It seems like every day we are hearing stories about African-Americans dealing with racism. These teens learned about racism the hard way during their trip to visit colleges while in Florida. Instead of protesting and marching I offer an obvious solution. Read more here.
Get your tissues ready! Check out the 102-year-old dancer see herself dance for the first time.
Imagine never seeing yourself perform and finally having the chance. After years after putting on a show for others, Ms. Alice Barker finally got see herself perform. Make sure you have your tissues ready. Enjoy! Watch her here.
Forget Amazon, Macy's & MAC! Here are over 20 Black-owned online fashion & beauty businesses you should buy from now!
There was a tremendous response to the "Abercrombie and Fitch model talks racism she witnessed", article I posted on the Bougie Black Girl Facebook page. Don't protest. Don't beg to be included. Hit them where it hurts the most, in their pockets. African-Americans must take our $1.1 trillion in spending power and shop we are wanted. Buy Black owned. Take a look at wonderful Black-owned businesses here.
We have an announcement soon! I look forward to sharing it!!!
If you like this post don't forget to subscribe, share this post and or even donate to this blog. Join the internet's only online forum exclusively for Black women here.
Since you made it this far in the post, as my gift to you, I want you to download my free Change Your Mind, Change Your Life Goals and Action Plan Worksheets. The worksheets will help you create your goals and stick to them.
Have you seen someone you know living an unfulfilled life, and you are afraid of living that way? Are you unsure about achieving your goals and the direction of your life? Purchase my book Change Your Mind Change Your Destiny. It is "The lifestyle blueprint for the strategic Black woman who wants to win and master her life." For only $2.99 and within hours you will be given tools created specifically for Black women to create goals and action steps to help you live the life of your dreams. Take the first step towards fulfilling your dreams. All you have to do is buy Change Your Mind Change Your Destiny today. We want to customize the forum for you. Don't forget to take the 30 second survey here and tell us what you need. Thank you.