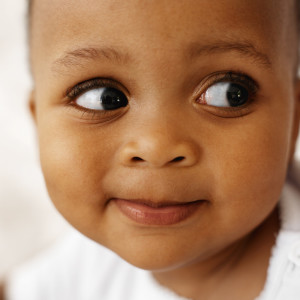 Today I decided to go there. I won't just say men folk. This post is about everyone who complains about paying child support. Stop complaining about paying support! Especially on social media. That stuff is pathetic. You made these babies so you're going to take care of them. Deal with it.
I gotta go through lawyers to see babyfuture…the fuckery for 15k a month

— FUTURE/FREEBANDZ (@1future) January 4, 2016
I jus want babyfuture that's all.

— FUTURE/FREEBANDZ (@1future) January 4, 2016
I been silent for a year & a half..I ran outta patience

— FUTURE/FREEBANDZ (@1future) January 4, 2016
Recently child support became a trending topic on social media because serial baby daddy rapper, Future (who has four kids by four different women), criticized Ciara for not letting him see his son, paying $15,000 a month for child support and having Russell Wilson around his son. See the tweets above. I don't know the status of their relationship, but he could easily resolve visitation issues with the courts, child support is income based and determined by the family court system so blame the politicians and the funny thing is Future was OK when Ciara was around his other kids by other women. Lookie there! Honestly, this isn't about celebrities at all. He sadly sounds like a lot of people. Future is just doing what some folks on child support do, but on a massive and extremely public scale.
What bothers me is the complaining about paying child support. First of all, these are your kids so let's talk about those who complain about the amount. Who doesn't want to give everything they can to take care of their own children? What kind of person are you? I swear some of y'all won't be happy unless your children are living off of $.50 a day and are in commercials begging for food. And some of y'all would still think that is too much. Next folks want itemized lists of what was being bought and how much was spent. OK little Johnny Jr. used toilet tissue and at 100 sheets a role it's… I am just kidding, but that's what some of these people want. To me that's damn near emotional abuse and another way to control custodial parents. Finally, let's talk about noncustodial parents who say custodial parents won't let them see their kids. If you really want to see your kids, take it to the courts and get a court order. If you don't pursue legal action take look inside and ask yourself is this really about seeing the kids or you pretending like you do.
You know what noncustodial parents? Get over it. I don't care if your mama didn't get support from your dead beat daddy and took care of 50 kids while making $10 a week. Times are different. Today it's about kids having a good quality of life and not about your personal feelings towards your ex-mate.
You see this crap posted on social media?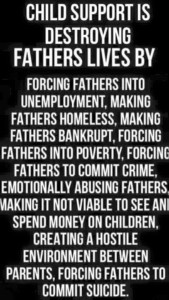 This ain't nothing but excuses custodial parents can't afford to give. It's not about parents. This is about kids. Stop being selfish and for once think about them.
One more thing! It's not the state, my or even your relatives job to take care of your kids. It's yours, so do it and quit your complaining. Don't like paying child support? Take the same unsolicited advice woman hating men give single moms every single day:
It's your fault
Use protection
You picked her
Choose better
Don't be a thot
Stop having multiple kids outside of marriage
Get and stay married
Apply for full custody and raise the children yourself.
Again, stop complaining, act like your kids are more important than your money and take care of your children. Custodial parents, please don't feel bad about pursuing child support. You're not being greedy, mean or the other words people use to discourage you from doing what is best for your child. Unlike what people without kids think, it takes an enormous effort to raise children. You shouldn't it do alone. Get the help you need, even if it's sadly involuntary. Check out the Office of Child Support Enforcement's website where you can find local agencies and get the answers you need.
The only limit you have is the one you have placed on yourself. Think and be limitless.
If you like this post please share it and help me out by donating at www.bougieBlackgirl.com/donate. Thank you for your support!!
Create your own personal life plan check out my Change Your Mind, Change Your Life Goals and Action Plan Worksheets. It will help you create goals and action steps to achieve them. Need a last minute Christmas gift? Check out "Change Your Mind, Change Your Destiny" on Amazon for only $2.99. Did I mention it is free for Amazon Prime and Kindle Unlimited users? WE LOVE FREE!! Also check out my 5 steps to building a killer blog and make money from it course. How much is it? Pay what you can.