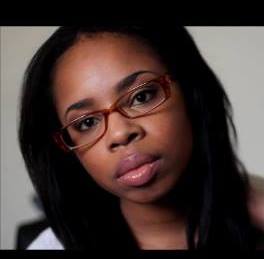 I have decided to go natural, again. Now is the perfect time. I have gone without a relaxer for a while and have let it grow out. What have I been doing with my hair? I flat ironed it at first. But then the front part of my hair broke off because of the heat I kept on applying to my hair.
For the past few months, I've been putting my hair in a braid, wearing a wig or put it in a bun. No, I am not chopping a darn thing off. I did that in service, and I refuse to do it again. It took me years to grow my hair, and I am happy with my length.
Why am I doing this? Because I want to, I can and I love curly hair. That's it.
Quite honestly, I hate doing my hair. I tried twist outs, and it was horrible. I tried flexirods, and that was a hot mess so don't be surprised if I ask for advice.
This post isn't an endorsement of any hairstyle. Unlike others, I believe a woman can do as she chooses especially if it makes her happy. I am doing the same.
Thanks for reading.
Remember the only limit you have is the one you have placed on yourself. Think and be limitless.
Let's talk about it at the internet's only forum exclusively for Black women here. Tell your friends.
If you like this post show me some love. Subscribe, share this post and or donate to this blog. If you're reading this via Facebook, Facebook is changing its policies and will be limiting your ability to see our posts so definitely subscribe to the blog and join the forum.
If you want in-depth solutions on how to change your destiny for the price of less than a cup of coffee ($2.99) check out my e-book, Change Your Mind, Change Your Destiny. It is the lifestyle blueprint for the strategic Black woman who wants to win and master her life.
Since you made it this far in the post, as my gift to you, I want you to download my free Change Your Mind, Change Your Life Goals and Action Plan Worksheets. The worksheets will help you create your goals and stick to them. Thank you for reading.