This needs to be a travelling exhibit. The Institute for the Study of Academic Racism - Ferris State University has been a progressive voice regarding racism. People do not want to see because they are cowards when it comes to race. We need to remember that this is American history. THIS IS WHAT Americans thought we were and still are. It is what many  many colonized colorstruck Black Americans think we are.  It is what the  faux post racial believers,  the racism deniers and colorstruck internalized racist need to see. America has always been the land of the free for some and not for all. We should never forget.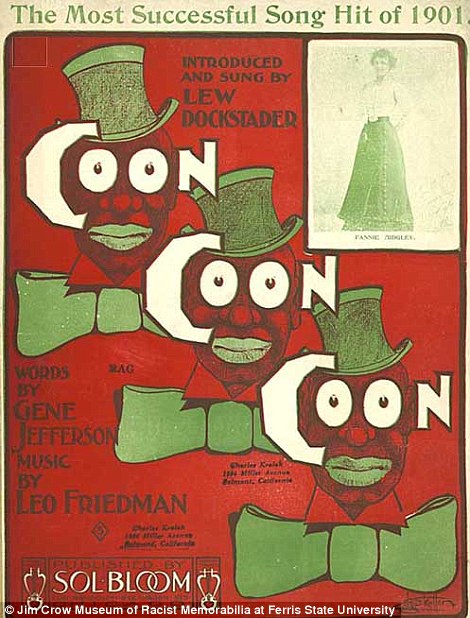 That's the idea behind the Jim Crow Museum of Racist Memorabilia, which says it has amassed the nation's largest public collection of artifacts spanning the segregation era, from Reconstruction until the civil rights movement, and beyond.

The museum in a gleaming new exhibit hall at Ferris State University 'is all about teaching, not a shrine to racism,' said David Pilgrim, the founder and curator who started building the collection as a teenager.

Its name - Jim Crow - is often used to describe the segregation laws which arose after Reconstruction ended in 1877 and continued until the mid-1960s.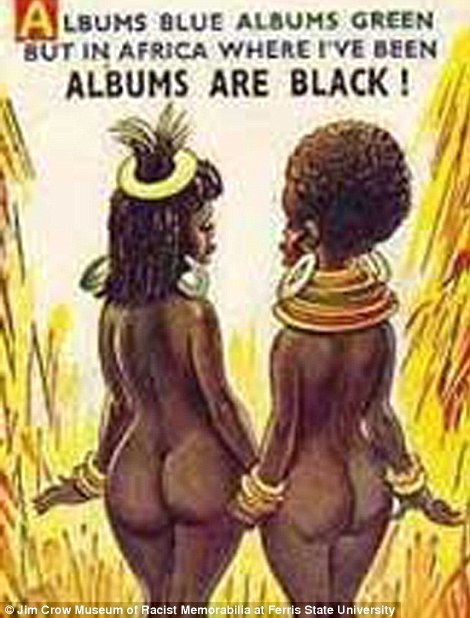 Mr Pilgrim, who is black, makes no apologies for the provocative exhibits. The goal of the $1.3 million gallery, he explained, is 'to get people to think deeply.'

The displays are startling. The n-word is prevalent throughout and black women are shown as kerchief-wearing mammies, sexually charged Jezebels or other stereotypes.
Read more at the Daily Mail.