Rihanna's B*tch Better Have My Money video: The Black Woman's Anthem (NSFW or Young Viewers)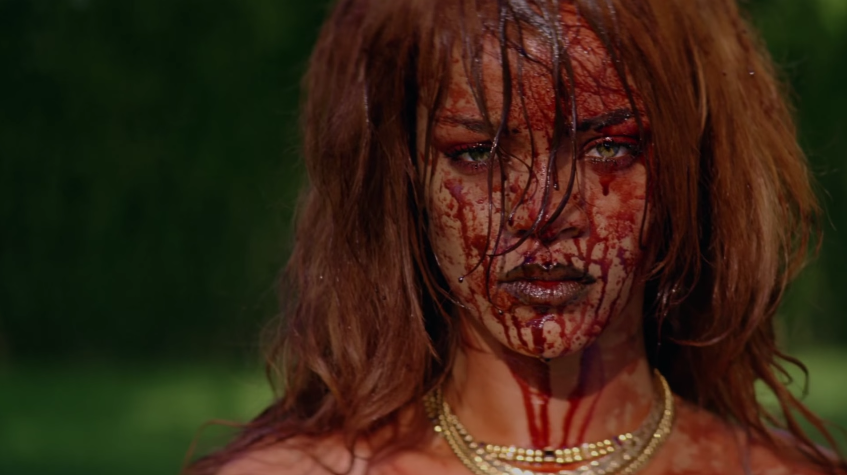 Let me warn you. Don't watch this on your work computer if you don't want to have a chat with IT and your boss. That's what your phone, hand held and laptop is for. Secondly this isn't for the kiddies. Parents, this video contains violence, nudity, drug use and mature language and I mean lots of it. Even Rihanna goes nude. Chile that's everything you'd expect in this song so be smart.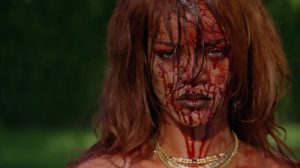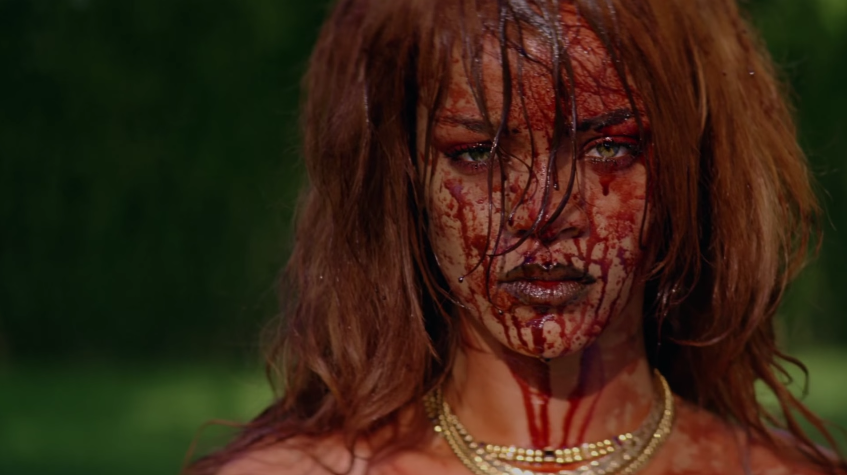 Whether you love her or hate her, Rihanna's B*tch Better Have My Money [Explicit] (affiliate link) revenge fantasy video is amazing!  For me it is not about the violence or profanity in the video. Everyone else is going to focus on that. It is about the message. Because of the message this song is the Black woman's anthem.
Black women work hard every single day. We deal with racism, sexism, economic inequality and many of us are getting ripped off. Folks are making millions saying the same things we say and doing the things we do because they don't have Black skin. NO MORE! I am tired of Black women making $.66 to a White man's dollar for the same work. I am tired of how simple things like our  hair styles that we've been told are ghetto have made other people famous. I am tired of how the words we say have made everyone else rich while Black women are begging for donations.
I have had enough and I hope you have had enough to. So yes B*TCH BETTER HAVE MY MONEY! Stop stealing our culture, our style, our work and time and pay me what I am worth. If someone is stealing from you, fight back and then start your own. The best revenge is always your success. Go get what you are worth. You've earned it.
I am all hyped up. Check out Rihanna's video now. You can buy B*tch Better Have My Money [Explicit]
 (affiliate link) on Amazon.com.
If you like this post don't forget to subscribe and share this post. If this post or any of my posts have helped you please donate to this blog. DONATE! Join the internet's only online forum exclusively for Black women here.
Check out my 5 steps to building a killer blog and make money from it course! Pay what you can.
Since you made it this far in the post, as my gift to you, I want you to download my free Change Your Mind, Change Your Life Goals and Action Plan Worksheets. The worksheets will help you create your goals and stick to them. Have you seen someone you know living an unfulfilled life, and you are afraid of living that way? Are you unsure about achieving your goals and the direction of your life? Purchase my book Change Your Mind Change Your Destiny. It is "The lifestyle blueprint for the strategic Black woman who wants to win and master her life." For only $2.99 and within hours you will be given tools created specifically for Black women to create goals and action steps to help you live the life of your dreams. Take the first step towards fulfilling your dreams. All you have to do is buy Change Your Mind Change Your Destiny today. We want to customize the forum for you.
Don't forget to take the 30 second survey here and tell us what you need. Thank you