Dear Bougie, Help! My family doesn't support me.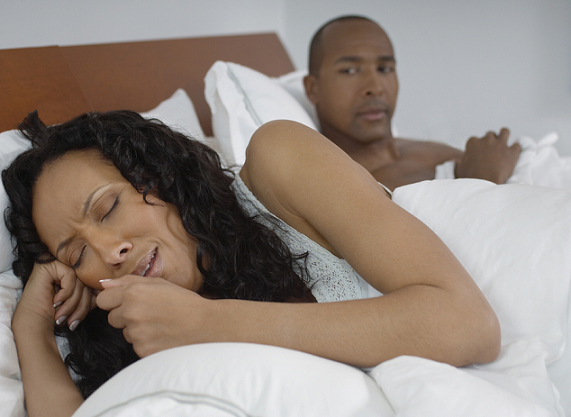 I always receive tons of email from our readers. Most of the time, the questions are the same. With the permission of this reader, I have decided to answer her question publicly so that those of you with the same problem can have your questions answered. If you have any questions, please feel free to email me at bougie@bougieBlackgirl.com and with your permission, it will be anonymously posted and answered by me. Welcome to the first ever 'Dear Bougie.'
Dear Bougie,
My family does not believe in what I do. I tell them I want to start a business and they don't take me seriously. How can I get them to support me?
Unsupportive Family
—————————————————————————————————————————————–
Dear Unsupportive Family,
I am so happy that you have decided to become an entrepreneur. Everything about your life including your perspective is about to change.
Let me be honest. Everyone does not think like you. We cannot make people support us. We can understand their thinking. The thing is the majority of people are employees. They think like employees and act like employees too. They think working and receiving a paycheck with benefits from someone else is security. We both know it is not. A company can fire you at any moment. With a business, the only person that can hire or fire you is you, but people can't help being conditioned the way they are. We must accept it.
What I want you to do is instead of waiting for your family to believe in you, start believing in yourself and make your business happen. You do not need their permission or approval. All you need for them to do is to love you and get out of your way.  We are the people we surround ourselves with so I also suggest joining a mastermind group for like-minded entrepreneurs. There you will get not only support you need, you will also be able to learn from others, network and gain great a great group of friends too. Hey that sounds like our forum! Even if it isn't our forum join a group and you will feel and be better because of it.
Sis, Let their hesitation be your motivation. Once you show a profit, they will support you. I hope this helps.
BBG
What advice would you give our sister? Share it below!
Join the internet's only online forum exclusively for Black women here.
Since you made it this far in the post, as my gift to you, I want you to download my free Change Your Mind, Change Your Life Goals and Action Plan Worksheets. The worksheets will help you create your goals and stick to them.
If you like this post don't forget to subscribe, share this post and or even donate to this blog.
Have you seen someone you know living an unfulfilled life, and you are afraid of living that way? Are you unsure about achieving your goals and the direction of your life? Purchase my book Change Your Mind Change Your Destiny. It is "The lifestyle blueprint for the strategic Black woman who wants to win and master her life." For only $2.99 and within hours you will be given tools created specifically for Black women to create goals and action steps to help you live the life of your dreams. Take the first step towards fulfilling your dreams. All you have to do is buy Change Your Mind Change Your Destiny today.
We want to customize the forum for you. Don't forget to take the 30 second survey here and tell us what you need. Thank you.